Cariati Blog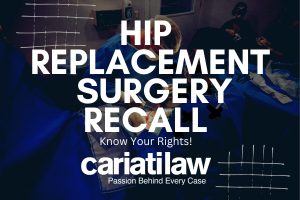 Has Your Hip Implant Been Recalled After Hip Replacement Surgery?
Many brands of metal hip implants have been recalled due to a defect in the medical device. Hip replacement surgery is a common procedure that can relieve pain and restore your hip function. 
However, many metal-on-metal hip implant devices that were sold to hospitals throughout Canada have been recalled due to being defective and breaking down.