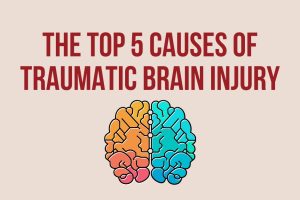 Brain injuries have become a chronic health issue in Ontario, Canada. Statistics from the Canadian Institute for Health Information reveal that over 20,000 people are hospitalized annually due to brain injuries.
Living with a brain injury is scary and traumatic. What's even scarier is that these injuries can happen anywhere. They can happen at home, on the road, at work, and everywhere in between.
With Brain Injury Awareness Month currently in full effect, we want to share with you the top 5 causes of traumatic brain injury (TBI) in Ontario, Canada.
What is a Traumatic Brain Injury (TBI)?
Traumatic Brain Injury (TBI) is a complex condition that can significantly impact the rest of a person's life. Sadly, this injury is all too common. TBIs are one of the most common causes of death and disability worldwide.
TBI occurs when an external force, such as a bump or blow to the head, disrupts the brain's normal function. Brain injuries can have different effects, from mild to severe. Symptoms can show up right away or take a few days to appear.
The most common causes of TBI are falls, motor vehicle accidents, violence, and sports injuries. Depending on the severity of the injury, the brain can be altered in different ways, leading to physical, emotional, and cognitive problems.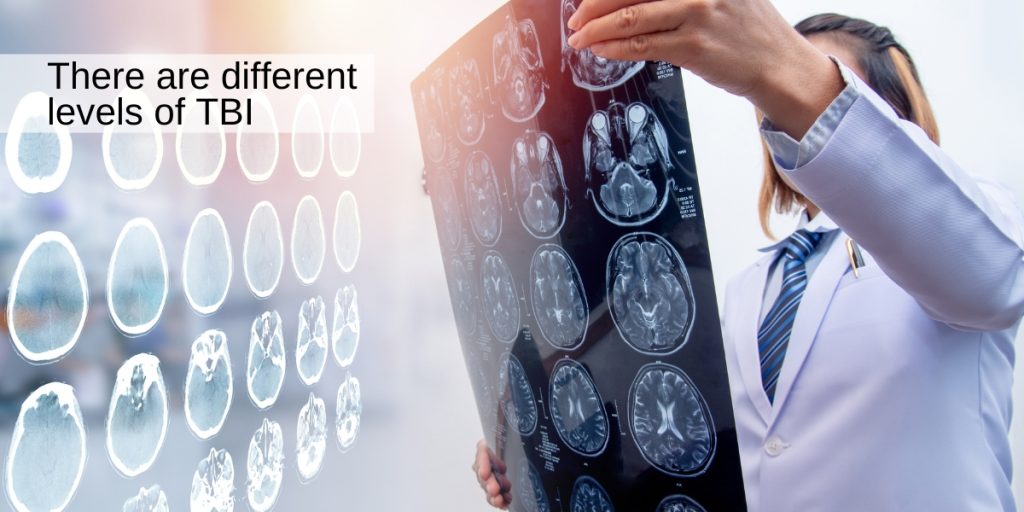 Understand the Top 5 Causes of Brain Injuries
1. Motor Vehicle Accidents – Motor vehicle accidents are a leading cause of TBIs in Ontario, Canada. Ontario has the highest rate of car accidents in the country, with TBIs being the most common injury sustained. Car accidents and other vehicle accidents can lead to long-term disability, permanent brain damage, and in the most severe cases, even death.
2. Falls – Falls are the second-leading cause of TBIs in Ontario, Canada. Due to its aging population, seniors have the highest risk of falls. The injury can occur from slipping on ice, falling down stairs, or tripping over an object. Falls can cause concussions or fractures – both of which can lead to long-term brain damage.
3. Sports Injuries – Sports injuries can cause TBIs at any age. Sadly, many sports-related injuries occur in children and teenagers. Hockey, football, and soccer have the highest rates of TBI. High-impact sports often cause hard falls, collisions, or blows to the head, leading to concussions and other forms of brain injury.
4. Workplace Accidents – Ontario, Canada, has strict workplace safety regulations to ensure worker safety. However, lack of compliance and workplace accidents result in traumatic brain injuries every year. Brain injuries in the workplace can occur from falls from height, work-related vehicle accidents, or machinery accidents.
5. Assault – Sadly, traumatic brain injuries can occur due to violence and crime. Simple assaults are the most common form of assault that result in brain injuries in Ontario, Canada. The injuries sustained from assaults end up causing long-term disability and, in the most severe cases, death.
Traumatic Brain Injuries can be life-altering, and the effects can be long-lasting. The cost of care for a loved one with a traumatic brain injury can be overwhelming. It can have long-lasting effects, including medical bills, physical therapy, and other ongoing needs.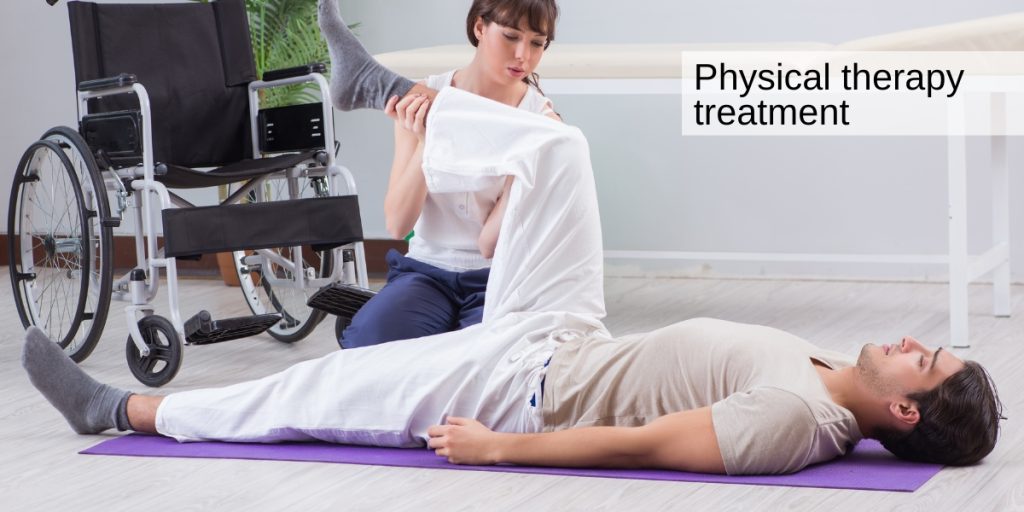 The Importance of Hiring the Right Lawyer for Your Traumatic Brain Injury Claim
You may be entitled to significant financial compensation if you or a loved one has suffered a TBI due to someone else's negligence. Navigating the legal process on your own can be overwhelming. Hiring an experienced brain injury lawyer who can help you recover damages to cover your costly recovery and treatment is crucial.
1. The Complexity of TBI Cases:
TBI cases can be more complicated than other personal injury cases because they require an in-depth understanding of the medical aspects of the injury. A TBI can have long-term effects on the victim's cognitive abilities, memory, and emotional well-being.
Therefore, an entire life care plan must be developed to show the needs and the projected costs of medical care for the rest of the victim's life. An experienced brain injury lawyer knows how to work with medical experts to develop such a plan and present it in court in a compelling manner.
2. The Importance of an Early Investigation:
If you suspect that negligence caused you or your loved one's TBI, it is essential to investigate the accident immediately. This is because evidence can disappear quickly, and memories fade over time.
An experienced lawyer can conduct a thorough investigation to gather evidence, including witness statements, medical records, and accident reports. The sooner you hire a top personal injury lawyer, the better your chance of gathering enough evidence to build a strong case.
3. Understanding the Insurance Companies' Tactics:
Insurance companies have tactics they use to reduce or deny a TBI accident claim. For example, they may argue that the victim had a pre-existing condition that caused the injury. Or they may offer a lowball settlement that does not cover the patient's long-term medical needs.
An experienced TBI lawyer understands these tactics and can help you navigate the insurance company's claims process. They can negotiate with the insurance company on your behalf and seek maximum compensation to cover your present and future losses.
4. Courtroom Experience:
Not all accident and injury claims end up in court, but when they do, you want an experienced litigator on your side. It is difficult to go to court, especially when dealing with a TBI's aftermath. A skilled injury lawyer can make the process as easy as possible for you.
They will have experience in courtroom proceedings, understand how to argue your case before a judge and jury, and be able to anticipate questions from the other side.
Having a lawyer who knows how to build a strong TBI case and has a track record of successful outcomes can give you peace of mind.
5. Emotional Support:
A TBI can have severe emotional impacts on you and your loved ones. Dealing with the aftermath of the injury can be draining, both mentally and emotionally. An experienced TBI lawyer can provide you with the emotional support you need.
They can listen to your concerns, answer your questions, and give you the reassurance you need to keep moving forward.
Our Experienced Lawyers Will Protect Your Rights
A traumatic brain injury is a terrible event that can change a person's life. When a TBI is due to someone else's negligence, seeking compensation is crucial to cover medical bills, lost wages, and ongoing care costs.
You may have a mild traumatic brain injury or more serious damage to the brain. Our highly qualified personal injury law firm will help you through the legal aspects of your accident claim. Serious head injury and head trauma accidents should be handled by a traumatic brain injury lawyer.
However, the legal process of a TBI accident claim can be complicated and overwhelming. That is why hiring an experienced TBI lawyer at Cariati Law can make an enormous difference in the outcome of your case.
The skilled personal injury lawyers at Cariati Law understand the following:
– the medical aspects of the injury
– how to investigate your case thoroughly
– how to negotiate with insurance companies
– if needed, will fight for you in court.
Our car accident lawyers and brain injury attorneys will provide the support you need. We'll help you through the entire case process and give you peace of mind. Contact Cariati Law today for a free consultation. Call us at 905-629-8040.
We'll guide you through the claims process and fight to seek maximum compensation for your TBI accident claim.
Personal Injury Lawyer Toronto – Personal Injury Lawyer Ottawa – Personal Injury Lawyer Hamilton