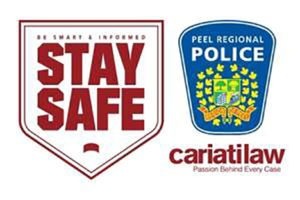 We wanted to shout out to the Peel Regional Police for the great work they do every day in our community. PRP has a wonderful program that promotes road safety called "Take the Pledge Peel." It's focused on lowering the number of deaths and injuries on Ontario roads by working with many road safety partners.
Peel Regional Police are working closely with the City of Brampton Fire and Emergency Services, the City of Mississauga, the Peel regional Paramedics Services, and the William Osler Health System.
The goal is to create a campaign working towards achieving Vision Zero. The objective is that any motor vehicle-related injury or death on a Peel Region road is unacceptable.
There are three main concerns on the roads: aggressive driving, impaired driving, and pedestrian safety. Another big thing to consider for safe driving is driving conditions due to the time of day, weather, and car maintenance. There are too many fatal crashes on snow and ice and bad winter conditions.
To help make our roads safe, we all need to do our part by driving responsibly and following the rules of the road. Ontario has laws and regulations to help keep everyone safe on the roads.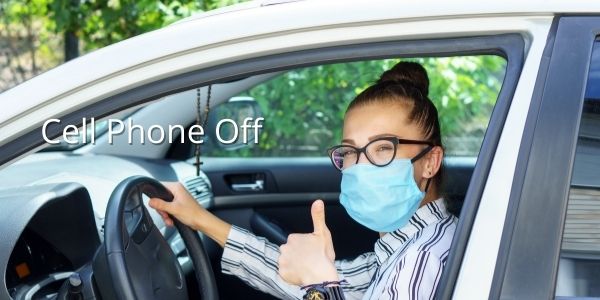 Some key things to remember when driving in Ontario:
– Drive defensively and be aware of other drivers around you.
– Do not drive if you are impaired by alcohol or drugs.
– Obey the speed limit and other posted signs.
– Watch for pedestrians, especially around crosswalks and school zones.
– Buckle up – everyone in the vehicle should be wearing a seatbelt.
We can all help make Ontario's roads safe for everyone by following these safe driving tips.
When driving in Ontario, it is vital to be aware of the potential hazards on the road.
This includes other drivers, as well as pedestrians and animals. By being alert and aware of your surroundings, you can help avoid accidents and keep everyone safe.
Safe Driving Can Reduce the Number of Car Accidents in Ontario
Road safety is extremely important, and obeying posted speed limits and other signs is crucial for safe driving. Unfortunately, impaired driving remains a problem in Ontario, and speeding is often a contributing factor. Drivers need to be aware of both impaired and speeding driving dangers and take steps to avoid these risks.
Speed limits are designed to keep traffic flowing safely, and speeding makes it more difficult for drivers to react to potential hazards. Whether due to alcohol or drugs, impaired driving can make it even more difficult for drivers to stay safe on the road. That's when car accidents happen.
If you're going to be drinking or using drugs, make sure you have a designated driver who can get you home safely.
Remember, safe driving is the responsibility of every driver on the road. By following the speed limit and being aware of your surroundings, you can help make Ontario's roads safe for everyone.
Impaired Driving Affects Everyone, Not Just You.
Impaired driving is a significant concern on Ontario roads. Driving while impaired puts yourself and others at risk. Do not get behind the wheel if you are impaired by alcohol or drugs. Instead, call a taxi or take public transit.
Road safety is vital for everyone in Ontario. Impaired driving is a significant problem on our roads, and safe driving habits can help keep everyone safe. Drive safe and drive sober!
If you're going to be drinking, don't get behind the wheel. There are too many alcohol-related car crashes in Ontario from driving under the influence. Just don't drink and drive.
Designate a sober driver or take public transit instead. And if you see someone who appears to be impaired, don't hesitate to report it to the police. We all have a role to play in keeping our roads safe and trying to prevent motor vehicle accidents.
Watch Out for Pedestrians When Driving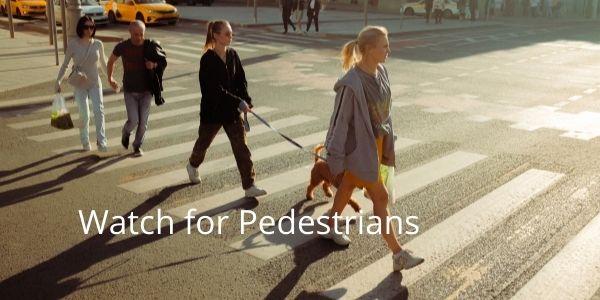 Pedestrian safety is also important to consider when on the roads. Look out for pedestrians crossing the street, and yield to them if they have the right of way. Be extra cautious in areas where there are likely to be pedestrians, such as near schools or downtown areas.
As a driver in Ontario, it is important to be aware of the potential for pedestrian traffic around you at all times. This is especially true in areas such as crosswalks and school zones, where pedestrians may be less visible or more likely to dart out into the street without warning.
At a traffic light:
– Only cross when all traffic has come to a complete stop
– Cross at the beginning of the green light to give yourself enough time to cross the road safely
– Do not begin crossing if the flashing "do not walk" symbol or if the light turns yellow
– Never cross the road during a red light
– Always watch for traffic turning at an intersection
By being alert and cautious, you can help to prevent pedestrian accidents and ensure everyone remains safe on our roads. If you see a pedestrian crossing the street, always yield the right of way and give them plenty of time to reach the other side before proceeding.
And never try to pass a car that has stopped at a crosswalk – there may be someone crossing that you cannot see.
Always Wear Your Seatbelt. It Could Save Your Life.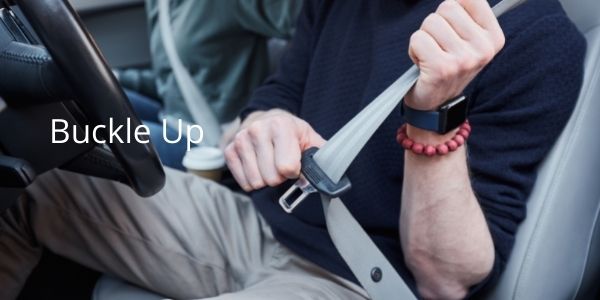 Wearing a seatbelt is one of the most important things to stay safe on the road. Not wearing a seatbelt is one of the leading causes of severe injury or death in traffic collisions. In Ontario, all drivers and passengers must wear a seatbelt while in a moving vehicle.
Seatbelts work by spreading the force of a collision over the most substantial parts of your body. They help protect you from being thrown from the vehicle or hitting something inside the car. Wearing a seatbelt also keeps you in the proper position to take advantage of your vehicle's safety features, like airbags.
Fines and Penalties for not wearing a seatbelt in Ontario, Canada, while in a moving vehicle
If convicted, you face:
– Fines between $200 to $1,000
– Two demerit points
To make sure everyone in your vehicle is safe, everyone must buckle up – even if you're going for a short drive. It only takes a few seconds to put on a seatbelt, and it could save your life.
For more information on safe driving in Ontario, visit the Ministry of Transportation's website.
By following these safe driving tips, you can help make Ontario roads a safer place for everyone.
Five Reasons Why You Should Hire Cariati Law to Handle Your Car Accident Claim
1. We'll help you protect your rights by handling your entire personal injury claim.
2. We'll help you understand the legal process and what to expect as an injury victim.
3. Our top car accident lawyers will negotiate on your behalf with insurance companies.
4. Our injury lawyers can help you get the compensation you deserve.
5. Working with one of Toronto's best personal injury law firms can help you hold negligent parties responsible.
If you've been injured in a car accident in Ontario, Canada, it is highly recommended the first thing you should do is seek medical attention. Even if your injuries seem minor from your auto accident, it's important to get checked out by a doctor or other medical professional as soon as possible.
Once you've taken care of your health, the next step is to contact a personal injury lawyer. Our Mississauga personal injury lawyers will speak with you for free and handle your entire accident claim for you.
Cariati Law is one of the leading personal injury firms in Toronto. We have a team of experienced lawyers who can help you navigate the legal process and get the compensation you deserve.
An experienced Toronto personal injury lawyer can make a huge difference in the success of your car accident insurance claim.
Contact us today for a free consultation at 905-629-8040. We'll review your case and advise you on the best course of action.