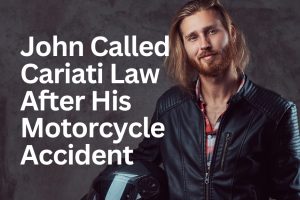 John had always been a fan of motorcycles. He enjoyed riding on the open road, taking in all the beauty around him and escaping from his everyday life. He was especially careful to follow all safety regulations regarding his bike.
He always wore a helmet, followed speed limits, and signaled before turning. But sometimes accidents can still happen even when you're being cautious. Unfortunately for John, this happened one fateful day as he was out enjoying a ride with friends on their bikes.
They were passing through an intersection when another vehicle ran a red light. The collision sent John flying off his bike and onto the street. His friends managed to safely stop their bikes. Unfortunately, John was not as lucky and sustained serious injuries in the crash.
Once paramedics arrived at the scene, they quickly took John to a nearby hospital, where doctors examined him thoroughly. They determined that his injuries would require extensive medical care to get back on his feet after such a serious accident.
John felt overwhelmed just thinking about how to get things sorted out from the accident.
He knew there would be some form of financial compensation from the insurance company. What he didn't know was how to build his claim, including all necessary documentation, such as:
– witness statements
– police reports
– a compilation of medical bills for immediate emergency care
– future medical bills for physical therapy
– special equipment
– lost wages
– pain and suffering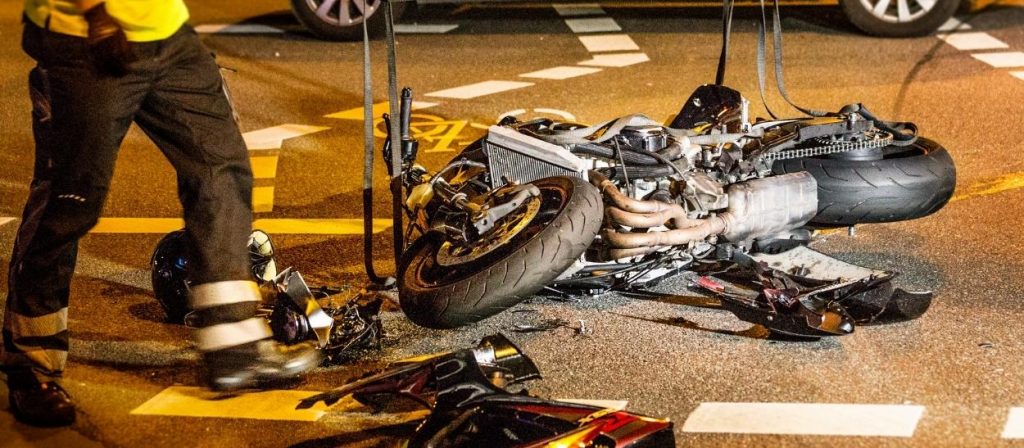 That's when a friend suggested he contact us at Cariati Law, one of Ontario's leading personal injury law firms. We have years of experience handling serious injury claims like motorcycle accidents. Other drivers, not the biker, often cause these accidents.
Hiring an experienced injury law firm is the best way to navigate dealing with an insurance company.
John immediately sought legal help from Cariati Law. He wanted to be compensated for the damage caused by the accident. He also wanted to be compensated for the pain and suffering he experienced during the ordeal.
Thankfully, Cariati Law became involved shortly after hearing about John's situation. We provided legal advice from our top motorcycle accident lawyers who focus on these types of cases in Ontario!
Our investigations and research into John's motorcycle accident claim helped to prove liability. Justice was served and John received a large settlement. It was more than he expected.
Motorcycle accidents can cause severe injuries.
Motorcycle accidents can cause serious and even fatal injuries. The most serious types of injuries that occur from a motorcycle accident include brain injury, spinal cord injury, fractures, internal organ damage, and severe lacerations.
Traumatic brain injuries are one of the main causes of death or disability among motorcyclists. Brain injuries can range from mild to severe and can be caused by a direct blow to the head or violent jerking motions which cause the brain to strike the inside of the skull.
Motorcyclists may also suffer from spinal cord trauma because of being thrown from their bike during an accident or crashing into a stationary object at high speed. This type of injury is extremely serious and can lead to permanent paralysis.
Motorcyclists can also suffer fractures in their arms, legs, ribs, or other body parts due to the force of impact during a crash. Similarly, internal organ damage may occur if a motorcyclist is hit by debris while riding or hit an object upon landing after being thrown from their bike.
Lastly, severe lacerations are also common among motorcycle accident victims. These injuries can occur when a rider's exposed skin meets the ground or any sharp objects at the scene of the crash.
It is important for all motorcyclists to always wear safety gear such as helmets and protective clothing. It is vital to ensure their bike is in working order prior to each ride. This will help reduce the risk of an accident.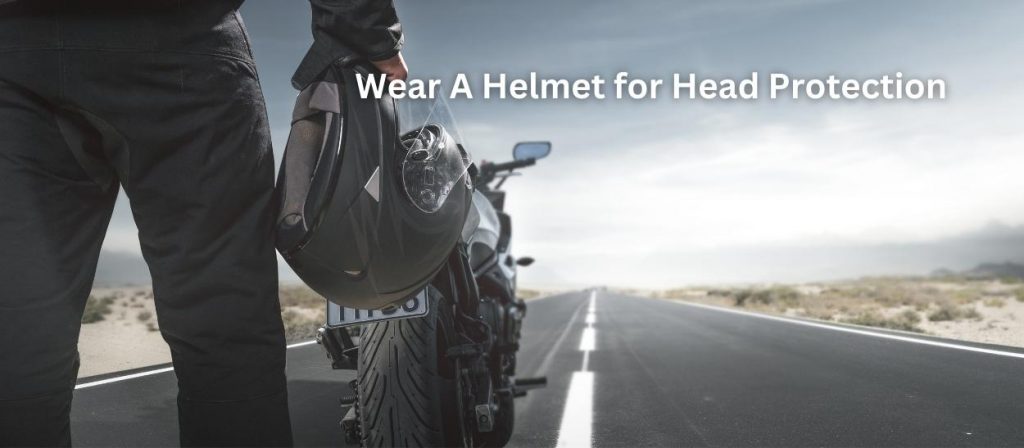 Overcoming Insurance Hurdles with Cariati Law
Insurance companies are notorious for giving you a hard time. At Cariati Law, our motorcycle injury lawyers are here to help. They can tackle any hurdles that come their way.
Don't worry. We've got you covered. From denial of liability claims to minimizing your injuries, our experienced team has seen it all.
Don't let the delay tactics and character assassinations from insurance companies bring you down. We have the skills to aggressively handle unreasonable arguments and turn them in your favor.
If you've been injured in a motorcycle accident, we understand the specialized knowledge required to handle your insurance claim.
Our team is both professional and caring. We take the time to investigate every detail of your injury case. This ensures the best possible outcome.
At Cariati Law, we don't back down. We're here to give you the care and attention you deserve. Let us help you overcome insurance hurdles and maximize your recovery.
Can You Fight a Bad Police Report After a Motorcycle Accident?
Are you a motorcyclist who has been injured in an accident? If so, you understand just how devastating these accidents can be. Not only do you have to cope with physical injuries, but you also must deal with emotional trauma.
One of the more common obstacles we face when handling motorcycle accident claims is unfavorable police reports. Do not let a bad police report discourage you.
As experienced motorcycle accident lawyers, we know how to pick these reports apart and fight for your rights.
It can be very frustrating when your version of events is not accurately represented or recognized by those around you. This includes witnesses and police officers.
Even the best police officers can make mistakes, and witnesses can be misquoted or even downright lie. But their accounts do not have to end your case.
We are here to tell you that you can fight against these reports and obtain the compensation you deserve. Our team of lawyers is experienced. They have a track record of defending motorcyclists. We make sure their stories are heard.
Please do not give up without calling us. We are here to help you navigate the legal system and get the justice you deserve. Contact us today to learn how we can help you fight an inaccurate police report after a motorcycle accident.
It's best to leave your injury claim with the experts.
A motorcycle accident can happen to anyone. When it does, it can be a life-changing experience. So, how can Cariati Law help you when injured in a motorcycle accident?
Our team of experienced accident lawyers will guide you every step of the way. We'll work hard to ensure you get the financial compensation and support you need.
Our lawyers are highly recommended and represent individuals who suffer catastrophic injuries and injuries like traumatic brain injury TBI. We handle car accident claims, motorcycle accident claims, and all types of motor vehicle-related accidents.
We're here to provide you with the care and legal assistance you need to get back on your feet.
If you, or someone you know, has experienced a similar situation in Ontario, reach out to Cariati Law. You can contact us at 905-629-8040. We always offer a free consultation on all injury matters.
Call one of the leading personal injury law firms in Ontario. We'll answer any questions you may have about how to seek justice after a serious accident.
Cariat Law will always fight for you if you've been in an accident and suffered serious injuries. We will do whatever it takes to get you the justice you deserve.
Our top injury law firm will adequately investigate your entire claim and fight to obtain the maximum financial compensation for you.