Do I Qualify For Long Term Disability Benefits?
Do you qualify for long term disability benefits? An individual is considered disabled if he or she is unable to perform the essential duties of his or her job. Long-Term Disability (LTD) benefits are intended to provide supplemtal financial coverage for individuals whose disability prevents them from working for an extended period of time – typically six months or longer.
What Types of Disabilities Are Covered Under My LTD Insurance?
Every LTD policy is different, and your insurer will closely examine your medical diagnosis to see if you meet the requirements set out in your policy to receive LTD benefits.
Common Medical Conditions Covered by LTD Insurance
Some common medical conditions that may qualify for long-term disability benefits include:
| | | |
| --- | --- | --- |
| · Arthritis | | · Heart Disease |
| · Back/Spinal Problems | | · Irritable Bowel Syndrome |
| · Bipolar Mood Disorder | | · Knee Disorders |
| · Cancer | | · Lupus |
| · Carpal Tunnel Syndrome | | · Lyme Disease |
| · Chronic Fatigue Syndrome | | · Multiple Sclerosis |
| · Chronic Pain | | · Neck/Cervical Disorders |
| · Complex Regional Pain Syndrome | | · Neurological Disorders |
| · Crohn's Disease | | · Sleep Disorders |
| · Depression | | · Vestibular Disorders |
| · Fibromyalgia | | · Visual Disorders |
| · Headaches and Migraines | | |
How Long Does Long Term Disability Coverage Last?
Although each long-term disability insurance plan is different, most policies provide LTD benefits for a period of up to two years should you remain unable to return to the job that you were in at the time that you became disabled. After two years, the test for disability often changes such that to qualify, you must be unable to perform the duties of any job for which you are reasonably qualified (regardless of availability).
Long-term disability insurance benefits usually begin once short-term disability insurance, sick leave benefits from your employer, and/or Employment Insurance sickness benefits end. Most long-term disability plans will replace 60 to 70 percent of your regular income.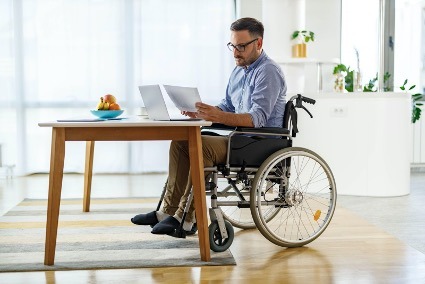 Long Term Disability Benefit Exclusions
Many LTD policies have "exclusions", which your insurer may try to rely upon to deny you benefits, even if you would otherwise be covered.
The most common exclusions pertain to pre-existing conditions, i.e. medical conditions which affected you prior to you being covered by the policy. Sometimes these exclusions will only apply for the first two years you are covered by the policy.
Every policy is different, and the wording of these exclusion clauses can be tricky, even for trained professionals. You need competent representation to ensure that you are being treated fairly.
Cariati Law Can Help
If you or a loved one has been denied long-term disability benefits, it is difficult to know where to start. That's why it is so important to consult with an experienced and knowledgeable Ontario disability lawyer.
At Cariati Law, our top long term disability lawyers will review your case and provide an initial consultation FREE of charge. Contact us at 647-560-0859 today