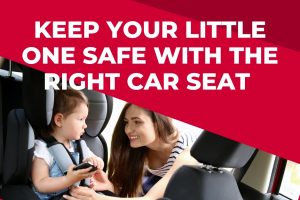 When it comes to keeping your little ones safe while on the road, car seats and other restraints are an absolute must. Every parent wants their children to be as protected as possible in the event of a car crash or sudden stop, so choosing the right child car seat is very important.
There are three main types of child safety seats: infant car seats, convertible car seats, and booster seats.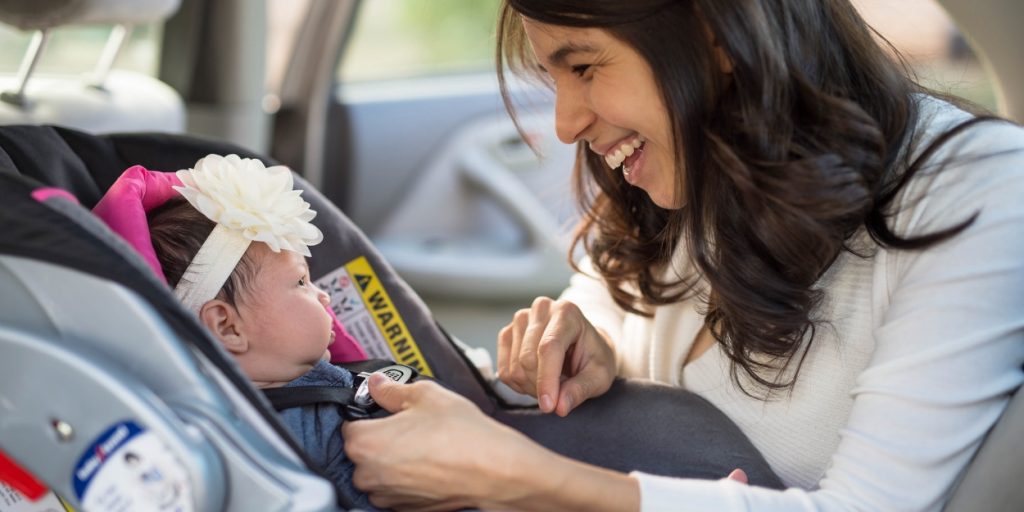 Using a Rear-Facing Infant Car Seat
If you're a new parent, we know your child's safety is always on your mind. That's why we want to talk to you today about one of the most critical safety items you'll ever purchase – the rear-facing car
seat.
Infant car seats are designed for babies under one year old and typically come with carrying handles, and can be used rear-facing only.
Did you know that all infants must use a rear-facing car seat? It's true! This type of seat provides the absolute best protection for your little one's head, neck, and spine in a sudden stop or accident.
Once your baby has outgrown their infant car seat, it's time to transition to a larger, rear-facing seat. As long as your child still fits within the
manufacturer's weight and height guidelines, they're safest using a rear-facing seat until they're at least two years old – sometimes three or even four!
Your child's safety is your top priority, so we encourage you to invest in a quality rear-facing car seat today.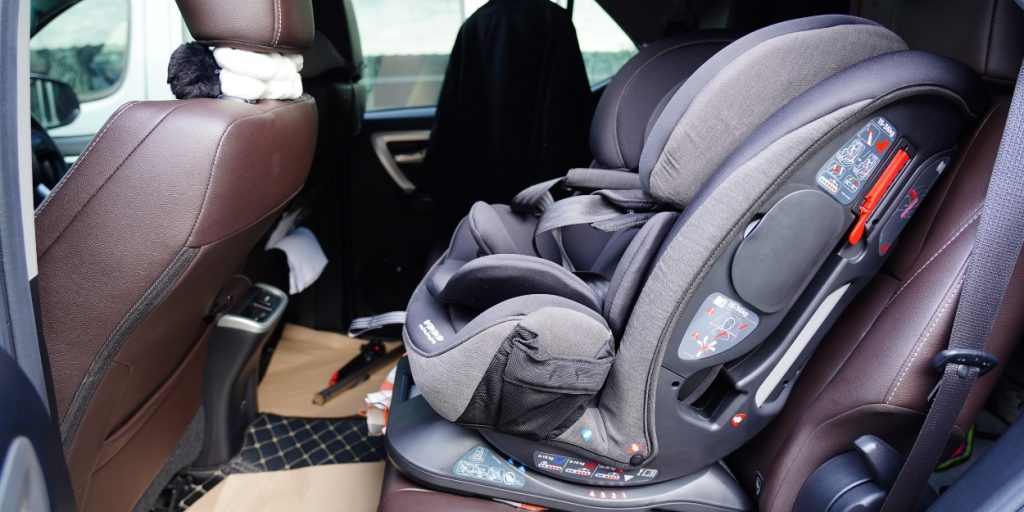 Changing to a Forward Facing Car Seat
Once your little one has outgrown the rear-facing seat, which usually happens around age 2, it's time to graduate them to a forward-facing seat with a 5-point harness. The 5-point harness is designed to keep your child safe and secure.
Your child should use the harness until they weigh at least 18 kg (40 lb.) and can sit up straight without slipping out or unbuckling.
This usually occurs between ages 4-6. But don't worry if your child outgrows this seat before being ready. You may need a bigger 5-point harness model that can accommodate heavier and taller kiddos.
Convertible car seat options offer more flexibility because they face both rearwards (for infants) and forward (for toddlers).
Booster Car Seats
When is it time to switch your little one from a car seat to a booster seat?
It can be confusing for parents to know when their child is ready to transition from a car seat to a booster seat. The Canadian government has very specific criteria for each car seat based on your child's age and size. It's hard to keep up with these regulations, and you want to make sure your child is safe.
Booster Seats allow older children who have outgrown traditional seating to ride safely in vehicles by providing extra height when sitting in adult seat belts.
– Under the age of 8
– Weighs between 18-36 kg, 40-80 lb.
– Under 145 cm (4 ft 9 in)
But remember, proper positioning and comfort are crucial to keeping them safe. Make sure your child is seated correctly in the booster and keep them in it until they can safely use an adult seat belt between ages 9 and 12, depending on their growth.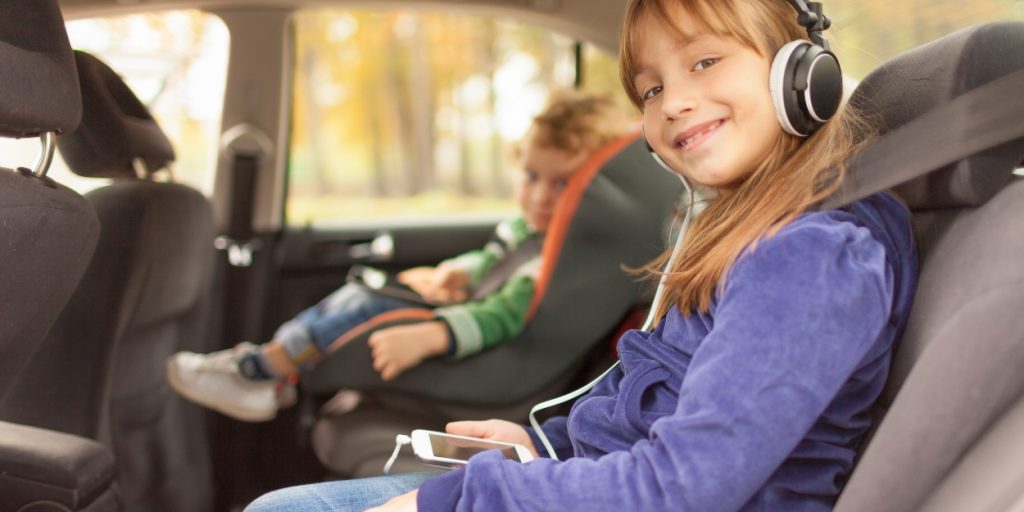 Seat Belt
When is my child ready to transition from a car booster seat to a seat belt?
Your child's safety is the top priority! When transitioning to a seat belt, make sure your child reaches the recommended height, weight, and age requirements.
– When your child is at least 145 cm (4′ 9″) tall, they may be ready to use an adult seat belt.
– When your child reaches 80 lb.
– Your child's knees must bend comfortably at the edge of the vehicle seat when sitting all the way back.
– The seat belt should sit low and tight across your child's hips.
– The shoulder belt should go across the chest area and stay at the neck and shoulder.
– If your child cannot sit like this for the entire car ride without slouching, continue to use a booster seat.
Check out Transport Canada's guidelines regarding the age-appropriate use of each type of restraint system. Always follow the recommended use set out by the manufacturer.
What are the fines and penalties for not using the proper child car seat in Ontario?
Not following the law can result in fines, penalties, and risks to your child's safety. For example, if you are caught by police not following the car seat laws in Ontario, you may be fined a maximum penalty of $500 for each infraction. So it's essential that you always ensure your children are correctly secured in the vehicle.
It's also essential to make sure your child's car seat and booster seat are up to date and meet safety standards. If you have an old car seat or booster that does not comply with current safety standards, it should be replaced immediately. You can find helpful information on car seat safety from Transport Canada and local organizations like Parachute Canada.
It's up to all of us to prioritize safety and ensure our children are properly secured in the car at all times – never take any chances regarding your child's safety!
Make sure to read the installation instructions specific to your vehicle. Improper installation could have dangerous consequences during a collision or emergency braking.
Finally, always ensure that all passengers – no matter their size – wear properly fitted seatbelts whenever traveling in a motor vehicle!
We're passionate about keeping your children safe. Choosing the right car seat can give you the peace of mind that your little ones are secure.
Why hire Cariati Law to represent your car accident injury claim?
At Cariati Law, we put our heart into helping you after a motor vehicle accident.
Our Toronto personal injury law firm is here to provide you with the best legal support. You can trust our car accident lawyers to offer steadfast assistance in taking care of your insurance claim from start to finish.
Don't risk your family's safety or financial loss. If you're injured in a car accident, hire a top injury lawyer at Cariati Law to handle your compensation claim. We'll make sure the accident is thoroughly investigated. We'll speak with witnesses and calculate the real value of your claim.
When a fatal injury or serious non-life threatening injuries are caused by a car accident in Ontario, we're a top accident law firm in Toronto, Mississauga, Hamilton, Ottawa, Barrie, Sudbury, and Kitchener.
Call 905-629-8040 for a free consultation. Let us help you navigate the complex world of insurance claims and protect your rights. We'll fight to get you the maximum compensation. You can depend on our highly recommended personal injury lawyers.