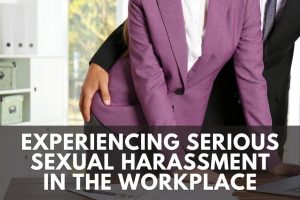 Rachel had been working at a large company in Toronto for the past five years, and she loved it. She was well-respected by her colleagues and felt like she belonged there. However, recently things had started to change.
Her supervisor began making unprofessional comments about her body while they were alone in his office. He even made physical advances toward her on more than one occasion. Rachel was appalled but didn't know what to do or how to report this sexual harassment.
She was concerned about her job security and didn't want to make waves out of fear she may be fired. One day Rachel confided in a colleague about what had been happening with her boss.
Her coworker told her that she should take immediate action. She explained the company takes sexual harassment very seriously and has specific procedures in place for reporting it correctly.
After hearing this advice from someone who seemed knowledgeable about these kinds of matters, Rachel decided to file a formal complaint.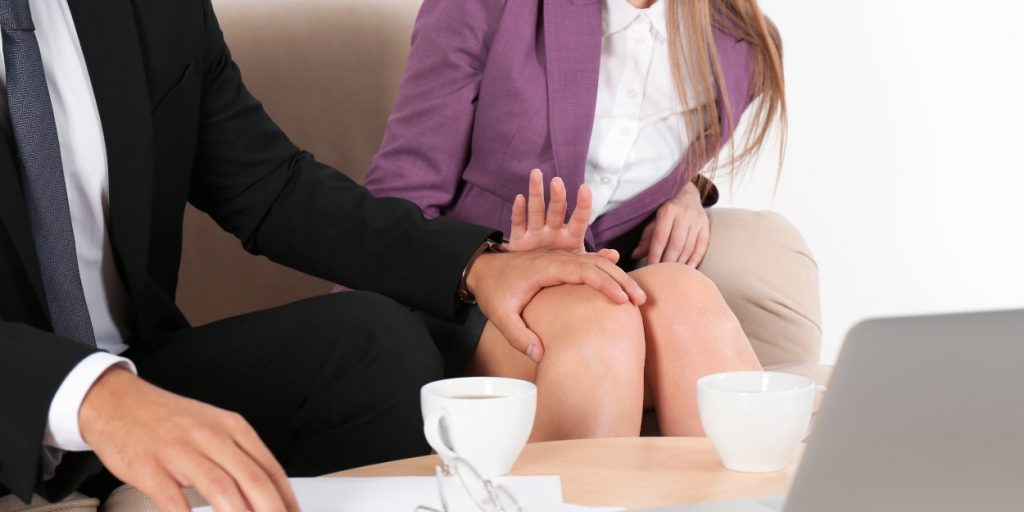 How to submit a sexual harassment complaint at work
Rachel followed the procedures outlined by the company policy manual for reporting sexual harassment at work.
She began to document every detail of the misconduct. This was to provide evidence if she decided to file a formal complaint against her boss.
She also wrote down witness accounts from other employees who were present when some of these incidents occurred. They could be used as further proof when submitting an official statement regarding the situation to the HR department's protocol system.
Rachel gathered all necessary documents related to her workplace harassment claim. Then, she submitted them through the proper channels according to HR workplace rules and regulations.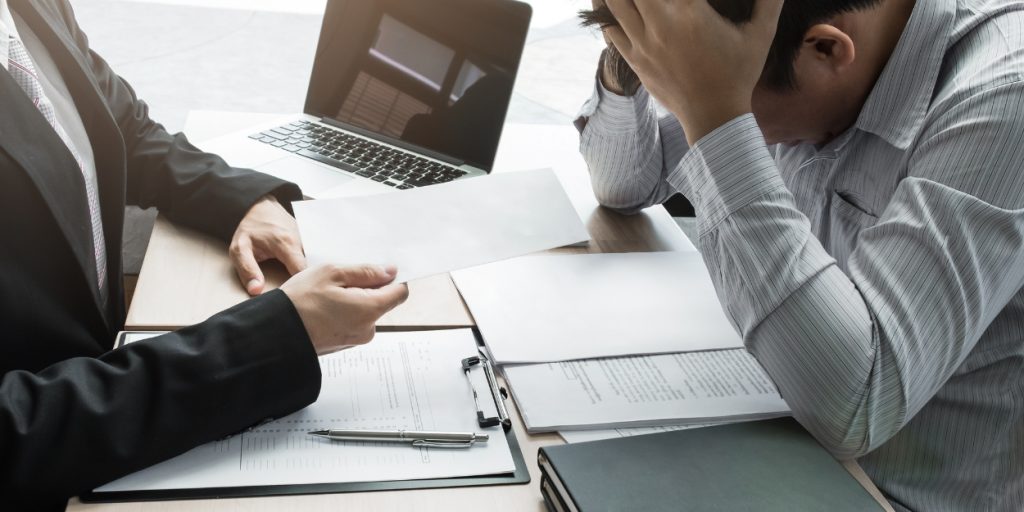 What happens when a company abides by professional business standards?
Although it took time from Rachel's busy schedule, her due diligence paid off immensely. Shortly after submitting her sexual harassment claim, actions were taken swiftly. This provided much-welcomed peace of mind both professionally and personally going forward.
In Rachel's situation, she took the proper steps to file a sexual harassment complaint with her HR department. It was addressed and handled professionally. She did not fear losing her job or suffering any retaliation.
Her supervisor apologized to Rachel for his improper behavior and said it would not happen again.
He was instructed to take a sexual harassment leadership class.
And he was put on a six-month probationary period to ensure that this type of behavior would not occur again.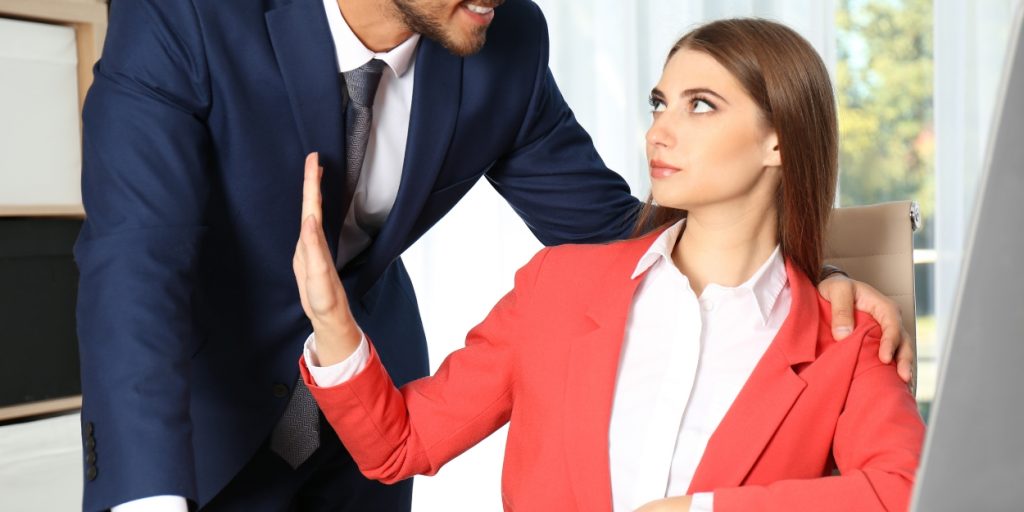 Know your workplace rights in Ontario, Canada.
In the above situation, everything worked out well. But many workplace harassment claims do not resolve as well as Rachel's.
Many employees are targeted with sexual harassment, and despite reporting multiple times, nothing is done, and the harassment continues. Finally, fed up with the injustices placed on employees, they seek help from a workplace harassment lawyer.
Understanding Sexual Harassment in the Workplace: Insights for Ontario Employees.
Sexual harassment is a significant and persistent problem in workplaces across Ontario. Many employees are subjected to unwanted sexual advances that negatively impact their mental health, well-being, and productivity.
Some employees may also experience long-term physical and emotional distress because of sexual harassment. In Ontario, sexual harassment is unlawful, and employers must prevent and address such behavior.
An employment law firm will provide a free consultation. They'll take the time to discuss your options to move forward with a claim for sexual harassment.
What are examples of workplace sexual harassment?
1. Physical Contact: Unwanted physical advances, touching, groping, coercion to have sex, or hugging in the workplace constitute serious sexual harassment. Such behaviors often create a hostile work environment and can indicate a culture of sexual harassment in the workplace.
2. Unwanted Comments or Jokes: Sexual comments, jokes, or innuendos that are unwanted or create a hostile work environment are serious forms of sexual harassment. These comments can be in person or over digital platforms.
3. Requests for Sexual Favors: A supervisor or employer who requests sexual favors in exchange for favorable employment conditions or career opportunities has committed serious sexual harassment. This behavior can be coercive and place employees in uncomfortable, compromising positions.
4. Display of Sexual Images or Material: Displaying sexual images or material in the workplace is a form of sexual harassment. This behavior can make employees feel uncomfortable and frightened and create a hostile work environment.
5. Stalking or Physical Intimidation: Stalking and physical intimidation are serious behaviors. Examples include:
– Following an employee repeatedly
– Blocking their paths
– Physically trapping them
Such behaviors can cause serious emotional distress and physical harm in extreme cases. Toronto employers must take reports of stalking and physical intimidation seriously and take appropriate action.
Get the justice you deserve from Cariati Law.
Employees in Ontario have the right to work in an environment free from harassment. Employers must take steps to prevent this from happening.
It's essential to know the signs of sexual harassment in the workplace to help identify, address, and stop it from happening. Employers should foster a workplace culture of safety, respect, and equality.
If you have suffered because of sexual harassment in the workplace, an experienced employment lawyer at Cariati Law can help.
We handle sexual harassment claims and wrongful dismissal claims. Call us for free legal advice and learn about how a discrimination lawyer can protect your rights.
Your employer should acknowledge and take seriously every report of sexual harassment, but sometimes they do not. As an Ontario employee, it is important to know your rights.
Have you been the target of workplace sexual harassment? Cariati Law is here to help. Call us at 905-629-8040 for a free, confidential consultation with an experienced sexual harassment lawyer.
We'll listen to your story and inform you of your rights. Make a stand against unwanted workplace harassment and reach out to us to talk.
Employment Lawyer Toronto – Employment Lawyer Mississauga – Employment Lawyer Hamilton
Employment Lawyer Ottawa – Employment Lawyer Brampton – Employment Lawyer Ontario
Employment Lawyer Barrie – Employment Lawyer London – Employment Lawyer Kitchener