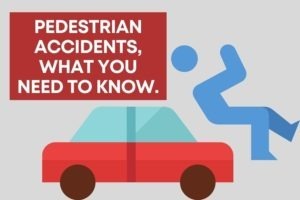 Being outside, enjoying an afternoon walk, or just strolling around the city exploring can be fun and relaxing. When you're walking around, most people don't think about the possibility of being hit by a car, but Pedestrian Accidents do happen. Therefore, it is crucial always to stay alert and watch out for cars, bicycles, and other moving vehicles.
When an unavoidable pedestrian accident happens in Ontario, you need to know what to do afterward. If you or a loved one are a pedestrian hit by a car, here is some advice about what to do.
Seek Medical Attention Immediately After Being Hurt in a Pedestrian Accident.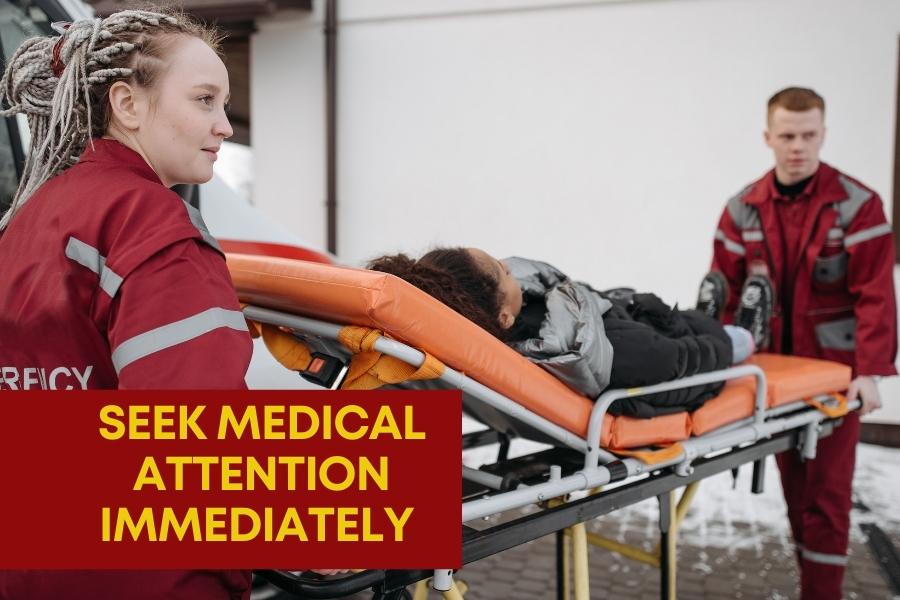 If you can, call 911 immediately for help and get a complete medical examination. The emotional confusion and physical shock may cloud your ability at the moment to recognize specific pain and injury.
If you cannot call for help yourself, ask someone around you for assistance. You mustn't deny or refuse medical aid because this could negatively impact your pedestrian accident insurance claim.
The insurance company could argue that your injuries were not caused by your pedestrian accident in Toronto. Seeking immediate medical care, which will document all damages, accident facts, your state of mind, and any obvious physical and medical problems, is vital to protect your rights.
What are the Most Common Injuries from a Pedestrian Accident?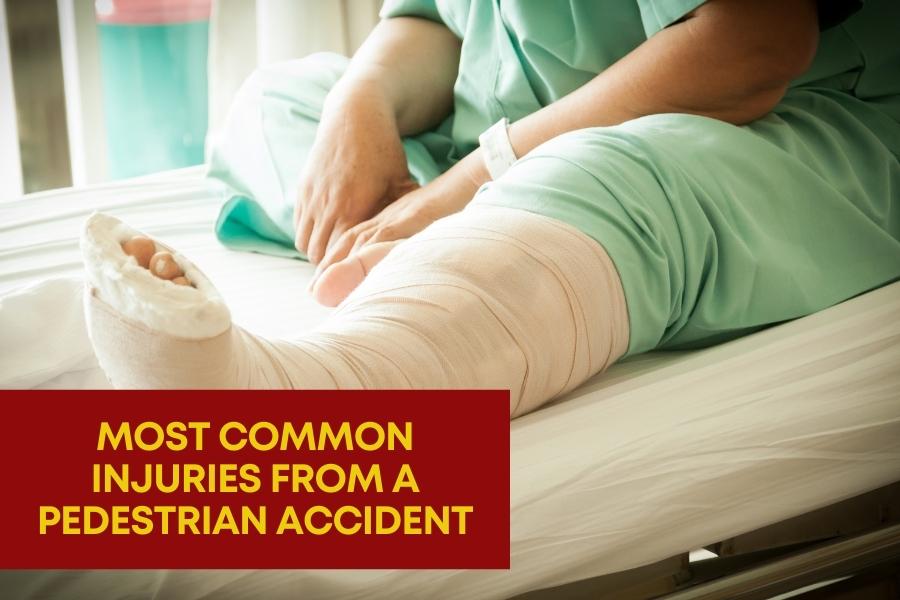 Traumatic brain injuries, concussions, and head abrasions
Spinal cord injuries
Fractures and broken bones
Lacerations to the arms, legs, and other parts of the body requiring sutures and bandaging
Bruising, aches and pains, and severe muscle strain
It is essential to document all of your injuries from day 1. You'll want to provide a thorough list of any medical problem you are experiencing to your treating medical team, so making a list is helpful. As the days go on, you could be experiencing additional medical issues, so keep updating your list and write down dates.
How do you Evaluate Your Injuries After an Accident?
Think about the following questions:
What area of your body was hit on impact by the vehicle?
What are your visible injuries?
What areas of your body hurt?
What physical damage do you have from the pedestrian accident? Torn clothes, damaged items you may have been carrying?
Were you wearing headphones or ear pods when you were hit by the car?
Are you bleeding anywhere?
Is someone there to help document what happened? Ask for their assistance.
Gathering Evidence After a Pedestrian Accident is Critical to Prove Your Claim.
If you are seriously injured, the responding officer should take down accident information and speak with any witnesses on the scene. Additionally, 911 EMTs will document as much as they can while medically assisting and evaluating you at the car accident scene.
It is helpful to write down what you can remember about the accident.
What were you doing right before the car accident?
What was the weather like?
Time of day?
You'll want to write down all of the facts and circumstances of the accident and accident scene.
Take Photos with Your Cell Phone to Document the Car Accident Scene.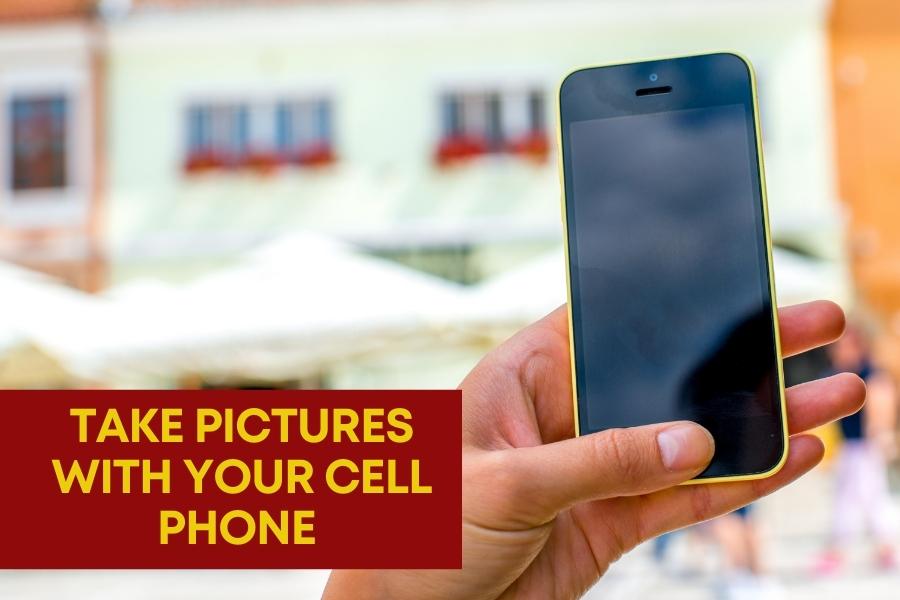 The easiest way to document the accident scene is by taking pictures with your mobile device. If you cannot, ask someone around you to please take photos of the entire pedestrian accident scene and send them to you.
Injury victims have rights. If you cross the road or walk through a pedestrian crossover and are injured in a motor vehicle accident seek guidance from a qualified accident law firm. Your injuries may turn into a long-term disability, and the driver's auto insurance should pay for your damages and more.
If you can, get the following information:
Take pictures of the car that hit you, its make, model, license plate number, and how the vehicle is positioned in relation to the street, crosswalk, or stop sign.
Get a photo of the driver's license, insurance card, and vehicle registration
Get the driver's phone number
Take pictures and video of the accident scene
Write down the name and number of any people who were witnesses to the accident
Having Evidence will Help Prove the Driver was at Fault in Your Pedestrian Accident Case.
When a pedestrian is hit by a motor vehicle, injuries, pain, and suffering can be extensive. Not only are you dealing with the medical trauma, but there is also a substantial financial burden placed on the victim. This is why you need to contact an experienced pedestrian accident lawyer in Ontario.
Only an experienced personal injury lawyer will know how to protect your rights. The person who hit you should have insurance, and their insurance should pay for your:
Medical bills
Lost wages
Any long-term assistance you may require
Pain and suffering based on how the accident affected you
Any long-term impacts on your life
You'll need the full and fair financial insurance settlement you deserve after your accident. The top personal injury lawyers at Cariati Law can assess the actual value of your Mississauga pedestrian accident claim.
At Cariati Law, we encourage our clients to focus on their recovery and let us handle all the aspects of the injury claim. Our team of qualified experts and car accident lawyers will use the initial accident facts and data you have obtained. Then we will dig deeper, document your damages, and build a strong case on your behalf.
Evidence is Needed to Support Your Injury Claim
Once you hire Cariati Law to represent your injury claim, we'll begin to work immediately. Our top personal injury lawyers will contact the driver's insurance company, report the accident, and file your injury claim. Our job is to prove that the driver that hit you was at fault and their negligence caused your injuries.
Because Cariati Law is a highly experienced and knowledgeable leading personal injury law firm in Ontario, Canada, know the right questions to ask.
Did the motorist break any traffic laws?
Was the motorist ticketed at the accident scene?
Was the motorist impaired in any way from alcohol or drugs?
Did the motorist fail to use reasonable care while driving?
How was the motorist negligent?
Building Your Injury Claim
Your pedestrian accident team at Cariati Law will build your case file, securing the following information:
Police report
EMT report
Medical, hospital, and doctor's records and bills
Witness statements
Driver's statements
Lost wages
Clothing the day of the accident
All other Evidence to support the claim
If you or a loved one are seriously injured in a pedestrian accident in Ontario, call Cariati Law at 905-629-8040 for a free consult. We'll speak with you about your situation and explain your rights to filing a personal injury claim.
We're here to help you, support you, and make you feel safe after your accident. We recommend that you don't try to file a car accident claim on your own. Pedestrians have rights in Ontario, Canada, and a Toronto personal injury lawyer knows the law as it relates to drivers and cyclists, and pedestrian crossings.
Cariati Law is a trusted law firm with years of experience protecting the rights of the injured.