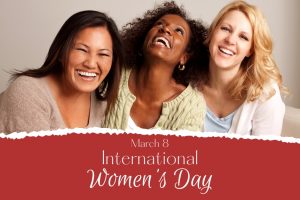 What is International Women's Day, and why is it celebrated?
International Women's Day has been celebrated since 1911 and is a day dedicated to recognizing the social, economic, political, and cultural achievements of women worldwide. It also serves as a reminder that there is still much work to be done regarding gender equality.
Every year on March 8th, people around the world come together to celebrate women's rights and honor their contributions to society.
This includes marches, rallies, conferences, and other events that promote awareness about issues like:
Equal pay for equal work
Access to education and health care services
Gender parity in political representation
Protection from violence against women
The first International Women's Day was organized by the Socialist Party of America in 1909. Twelve other countries participated in its inaugural celebration, including Germany, Austria-Hungary (now known as the Czech Republic), Switzerland, and Denmark.
Since then, it has become an important global event, with millions participating yearly!
At its core, International Women's Day is about celebrating all forms of womanhood. From mothers to daughters, sisters, partners, friends, colleagues, employees, and entrepreneurs. Everyone who identifies as female or non-binary, regardless of race or religion, or sexual orientation, can take part in this special day!
The aim is simple: To recognize how far women have come but also remind us how far women still need to go before true gender equality exists around the world.
So join all women on March 8th, 2023, in acknowledging, supporting, and celebrating women everywhere!