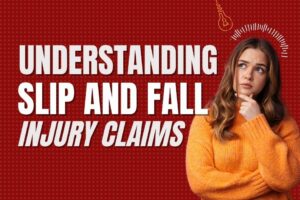 Slip and fall accidents happen frequently in Ontario, Canada, and can lead to severe injuries with lasting consequences. Whether strolling down the street, shopping in a mall or simply visiting a public space, many slip and fall accidents occur due to negligence.
This implies that the accident might have been caused by someone else, not you. Fall accidents can cause serious physical injuries, emotional trauma, and financial problems.
In Ontario, slip and fall accidents are the most common cause of personal injury claims. Thousands of Ontarians are treated in emergency rooms every year because of falls.
Traumatic brain injury and spinal cord injury are just a few types of personal injuries that can happen from a fall injury.
In honor of "Fall Prevention Month," we wanted to raise awareness about fall accidents, their consequences, and how to try to prevent them.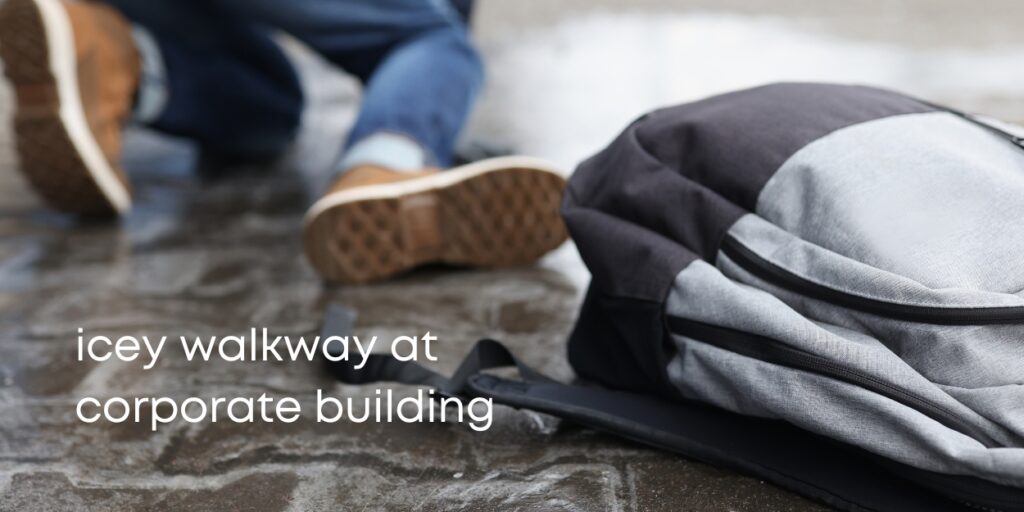 The top 8 reasons people suffer slip and fall accidents in Ontario, Canada.
Slip-and-fall accidents often happen because a property owner or manager does not take care of their property. This means someone failed to provide a safe environment for visitors. Some of the most frequent reasons why fall accidents occur are due to:
1) Wet or slippery floors
2) Poor lighting
3) Debris or objects on floors
4) Uneven surfaces
5) Lack of handrails
6) Inadequate warning signs
7) Negligence of maintenance staff and contractors
8) Poor staff training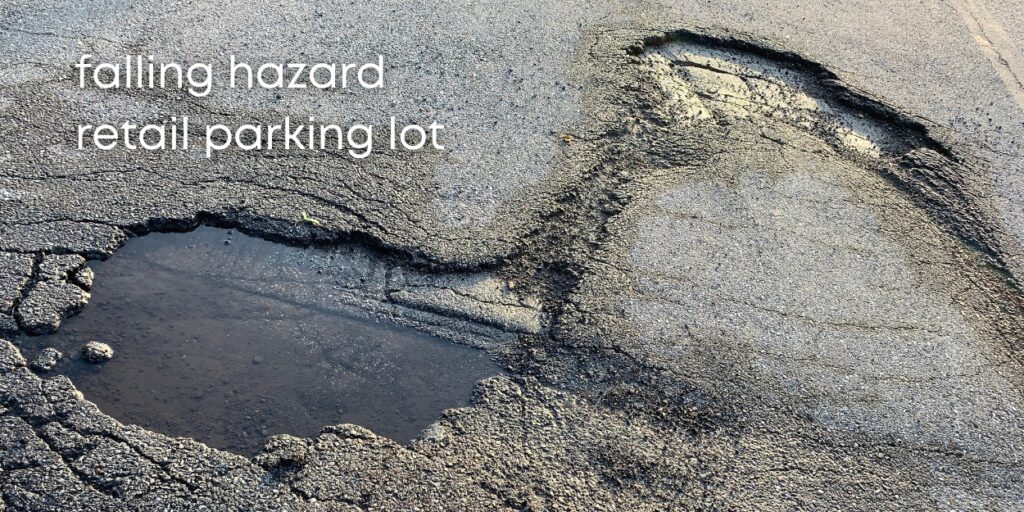 What evidence should you collect to prove your slip and fall accident case?
You must take certain precautions and collect some evidence to prove your case. Taking the necessary legal steps ensures you receive fair compensation for your damages.
Try to get the following information after a fall accident:
– A Report from the Property Owner or Manager
– Witness Statements
– Medical Reports
– Photographs and Video Evidence of the accident scene
Hiring an experienced slip and fall personal injury lawyer at Cariati Law can make a big difference. We offer a free no, no-obligation consultation to discuss what happened. One of our lawyers for slip and fall accidents will explain the legal process.
Our lawyers for personal injury are hard-working and committed to fighting for every client.
Securing this evidence will strengthen your case and allow you to receive fair compensation for your injuries.
Why Hire Cariati Law after a Serious Accident?
A fall accident can cause serious harm, such as broken bones, head injuries, and, in extreme cases, even death. It's vital to seek legal assistance immediately after a slip and fall injury.
Hiring an experienced Ontario personal injury lawyer to handle your slip and fall accident claim will protect your rights.
1. Knowledge and Expertise – We know what to do. We will investigate your accident thoroughly, assess liability, and determine the damages owed to you. We understand Ontario's slip and fall laws and regulations to protect your rights.
2. Investigative Resources – Our personal injury team has access to a network of investigative resources. That can provide valuable evidence concerning your case. These sources may include forensic experts, accident reconstruction specialists, and medical professionals.
3. Recovery Time – Recovering from a slip and fall accident can take time. You may require physical therapy, surgery, or long-term medical care. We can handle the legal aspects of your claim so you can focus on your recovery.
4. Fair Compensation – One of our experienced injury lawyers will negotiate a fair settlement on your behalf. This ensures that you will receive the maximum compensation for the damages you have incurred.
5. Peace of Mind – Finally, hiring a lawyer for injury can give you peace of mind without the added stress of negotiating with insurance companies and legal procedures. They'll guide you through the entire process to ensure your case receives the attention it deserves.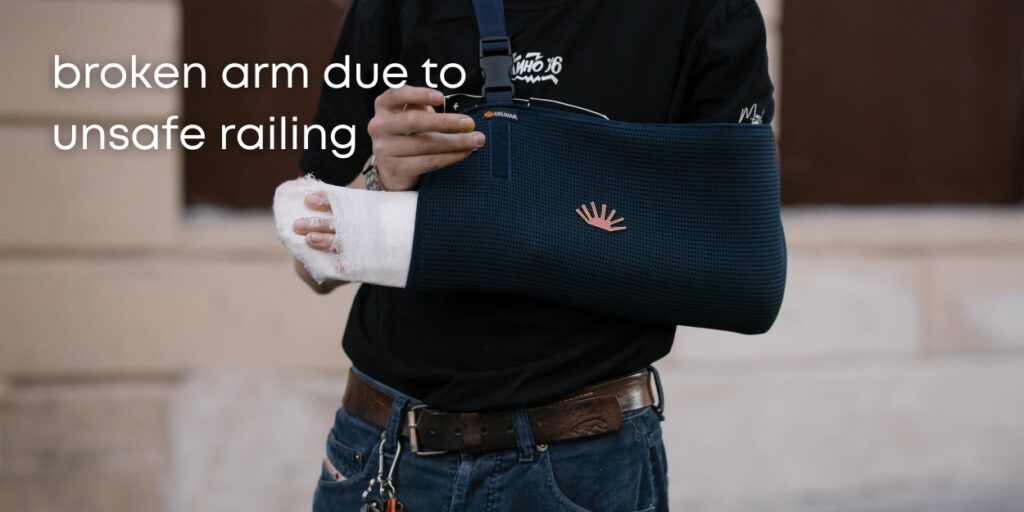 Get the Compensation You Deserve After a Slip and Fall Injury
You may be entitled to compensation if you've been injured in a slip-and-fall accident that wasn't your fault. Damages you may be able to recover for are:
– medical bills
– lost wages
– pain and suffering
– other related expenses
You must prove that the property owner was responsible for your injuries to pursue compensation. This can be challenging, as the burden of proof lies with the plaintiff (the injured party). That is why hiring an experienced injury lawyer is crucial.
At Cariati Law, we have a team of experienced personal injury lawyers who can help you navigate the legal system and fight for your rights.
You must file your slip and fall injury claim within 60 days of the accident.
The law has changed regarding slip and fall accidents in Ontario. Previously, you had two years to file an insurance claim if you were injured in an icy accident. However, Ontario's Occupier's Liability Act, also known as Bill 118, has reduced that time to just 60 days' notice.
Our injury law firm understands the importance of getting the compensation you deserve for your injuries. That's why it is crucial to act quickly if you or a loved one has experienced a slip and fall accident in Ontario.
Contact an experienced accident lawyer in Toronto at Cariati Law to ensure you are within the legal time frame. They will help you navigate the process and file a timely insurance claim on your behalf.
Don't let time slip away! Protect your rights and get the support you need by contacting an experienced slip and fall lawyer today.
If you or a family member are seriously injured in a slip and fall accident in Ontario, Canada, due to someone else's negligence, call Cariati Law. Call 905-629-8040 for a free consultation.
We'll listen to your story and tell you how we can help. There is no legal fee due upfront. You don't have to pay us anything until we successfully settle your case.
Injury Lawyer Toronto – Injury Lawyer Ottawa – Injury Lawyer Hamilton – Injury Lawyer Barrie
Injury Lawyer Mississauga – Injury Lawyer Kitchener – Injury Lawyer Sudbury