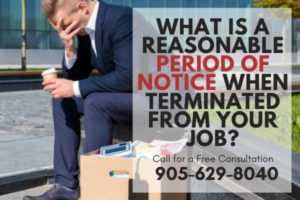 The terms "wrongful dismissal" and "wrongful termination" are legal terms commonly used following a termination of employment without cause or without reasonable notice.
Sometimes, understanding if your termination was done properly, can be challenging for the employee. Being fired from your job is a tough situation. It isn't very comforting to think about how you will pay for your living expenses. How do you know if you have been offered the best "severance package?".
A job termination can occur due to several reasons:
Dismissal without cause
Bad Faith Discharge
Constructive Dismissal
Disputes between Employer and Employee
Discrimination against Race, Age, or Religion
Suffering a new Disability, including Depression or Mental Illness
Sexual Harassment in the Workplace
Whistleblower claim
Cariati Law, one of Toronto's top employment law firms, helps employees navigate the termination process. We aim to ensure that as a terminated employee, you receive all the benefits you are entitled to under the law. We'll also make sure that the terms of your employment agreement are honored.
Cariati Law is one of the most respected labour and employment law firms in Toronto and Mississauga, helping the working force in Ontario.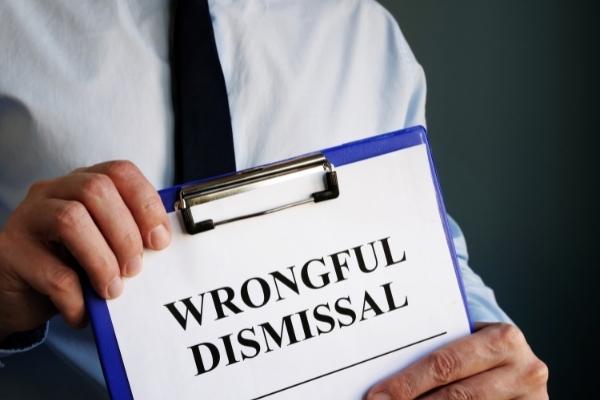 Termination Without Cause in Ontario
If you're fired from your job in Ontario, Canada, it's important to know whether you have grounds for a wrongful dismissal claim. Was your termination done using appropriate employment standards?
Termination without cause is when an employer ends your employment without providing a reason. In some cases, this can be considered wrongful dismissal.
This means the employer does not assert that it has a legal justification for terminating the individual's employment without notice or compensation instead of that notice.
There are a few situations where termination without cause may be considered wrongful dismissal.
– If you were promised a certain length of employment and then terminated early
– If you were promised certain working conditions that were not met.
If you believe you have been wrongfully dismissed, you should speak with an experienced wrongful dismissal lawyer at Cariati Law, who can help you assess your case.
Two of the most critical components of the termination process are that you as an employee receive reasonable notice of termination or reasonable pay in lieu thereof, commonly known as a "severance package."
When there is an Employment Contract, it is very helpful to have a labour lawyer review the specifics of your Toronto employment, along with any termination clauses. Were you given the proper amount of notice based on your years of service?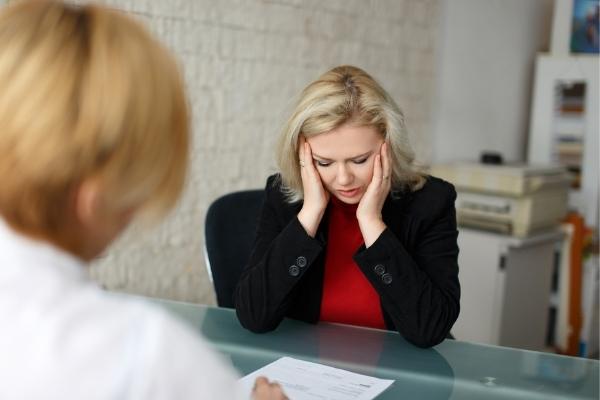 Termination with Reasonable Notice in Ontario
You may ask yourself, "What is a reasonable period of notice" or "What is a fair amount of time to search and locate comparable, alternative employment."
A court may typically consider:
– The age of the employee.
– The length of the employee's service.
– The level of the position occupied by the employee pre-termination.
– The availability of similar employment.
When terminated from your job, you are entitled to a fair notice period. This is the amount of time you should be given to find another job. The length of the notice period will depend on several factors, including your length of service and the type of position you held.
There is no set formula for determining the fair notice period. However, Canadian courts have generally been willing to award between 3 to 24 months' notice. In some cases, the court may even order reinstatement instead of damages.
Our Hamilton employment lawyers will let you know if you have an unjust dismissal and if you're an employee entitled to compensation.
Every situation is different, and many factors determine if you were wrongfully terminated from your job and if a fair compensation and severance package was provided based on your employment.
Cariati Law Respected Wrongful Dismissal Lawyers
If you have questions, it is important to seek legal advice as soon as possible. An experienced employment lawyer Hamilton can help you understand your rights and options.
Contact us for a free consultation if you are going through the termination process. At Cariati Law, we understand the stress and anxiety that comes with being fired from your job.
If you've been wrongfully terminated from your job in Toronto, Canada, an employment lawyer can help. Wrongful termination occurs when you are fired without cause or not given proper notice. If this has happened to you, you may be entitled to severance pay or other damages.
An experienced wrongful dismissal lawyer can review your case and help you get the compensation you deserve. Contact an employment lawyer today to learn more.
We can help you determine if you have a case for wrongful dismissal, and if so, we will fight to win you the compensation you deserve. Contact us today at 905-629-8040 to learn more.