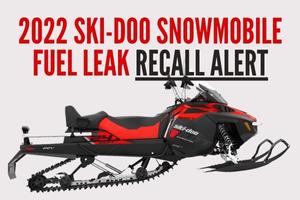 If you purchased a Ski-Doo snowmobile 2022 model, you might have a defective fuel injector hose. Please follow the recall instructions if you have purchased a Bombardier Recreational Product Skidoo listed below. The fuel injector hose may not be adequately tightened on specific snowmobile models, resulting in possible fuel leaks. The snowmobile fuel leak could cause a risk of fire or explosion, which could cause serious injury.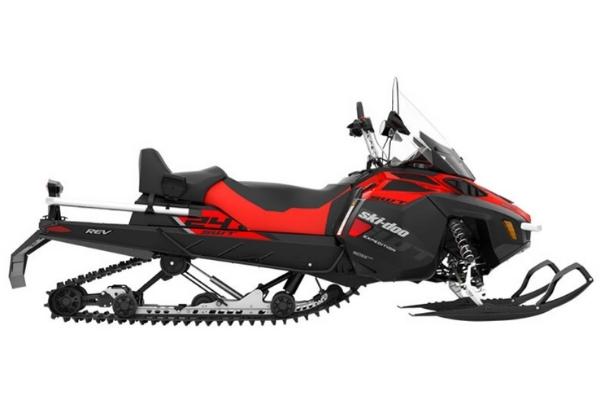 Important Ski-Doo Snowmobile Recall Alert 2022
Bombardier Recreational Products have recalled the snowmobiles listed below. BRP will notify all owners by mail, but if you may have missed the letter, we hope this post will help.
Product Recall: Snowmobile Models by BPR
Recall #- 2022496 – BOMBARDIER RECREATIONAL PRODUCTS
Issue: Vehicle – Fuel Supply
Safety Risk: A fuel leak can create the risk of a fire.
Special Note: This recall only affects snowmobiles equipped with an 850 E-TEC or 850 E-TEC Turbo engine.
What to do If You Purchased a 2022 Ski-Doo Snowmobile
If you purchased any of the defective snowmobiles below, take your snowmobile to a dealership so that they can inspect it, and, if needed, they will install a new fuel injector hose retainer screw.
2022 SKI-DOO EXPEDITION
2022 SKI-DOO FREERIDE
2022 SKI-DOO MXZ
2022 SKI-DOO RENEGADE
2022 SKI-DOO BACKCOUNTRY
2022 SKI-DOO SUMMIT
Special Note: This recall only affects snowmobiles equipped with an 850 E-TEC or 850 E-TEC Turbo engine.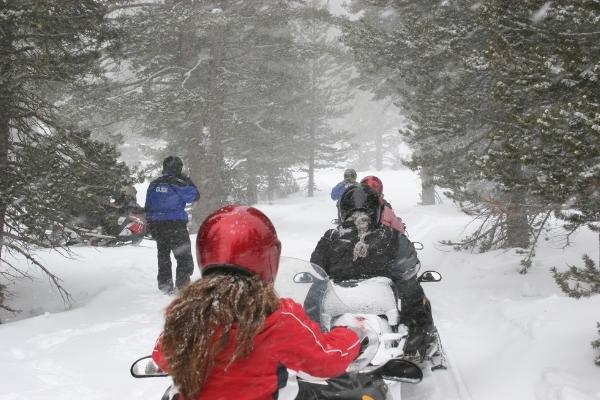 Top Defective Product Lawyers Toronto
Most products are safe and do not have manufacturer recalls. But some products are recalled due to safety concerns. BRP found that a few 2022 snowmobile models may have a serious safety issue, and they very responsibly put out a safety warning to all buyers.
There were roughly 4600 sales of the snowmobile models that may require the fuel line to be secured and tightened. Named as one of the best injury law firms in Ontario, Canada, our defective product lawyers are experienced with snowmobile recalls that cause serious injury.
Following these recall instructions could potentially avoid a serious injury like a fire or explosion. Our Mississauga injury lawyers are here to help whenever you have a question regarding a possible injury or wrongful death claim.
Can you File An Injury Claim from a Snowmobile Accident in Ontario?
A snowmobile accident or fire, or explosion can cause a serious injury like a spinal cord injury or a long-term disability. We highly recommend you seek the guidance of experienced lawyers to help you fight the insurance companies. Our Mississauga personal injury lawyers provide a free consultation to all injured accident victims.
If a defective product injures you or a loved one, call Cariati Law for help. We'll listen to your situation and answer any questions you may have regarding your injury claim.
If we feel that a defective product caused your injury, we will pursue justice on your behalf.
A snowmobile accident can occur for many reasons. Possibly driver inexperience, alcohol intoxication, or a defective product. If you have suffered a serious injury in a snowmobile accident or by a defective product related to a snowmobile, you may have cause to file an insurance claim against the manufacturer.
Top personal injury lawyers at Cariati Law always provide a free, confidential consultation for all defective product claims. Please call Mississauga personal injury law firm for guidance if you believe a product may have caused injury or even death.
Our serious injury lawyers will work to seek the maximum recovery for you and your family. We want to make working with us as easy as possible, so you can call us, text us, email us or schedule a remote consultation.
Cariati Law Named Best Injury Law Firm in Toronto
At Cariati Law, we put passion behind every case. Call the experienced Toronto injury lawyers at 1-905-629-8040. Go to our website on your mobile device at https://cariatilaw.ca/ where you can quickly call us, text us, or email us.
We have offices conveniently located in Sudbury, Barrie, Ottawa, Hamilton, Kitchener, Toronto and Mississauga.
Originally Published by Transport Canada
Transport Canada recently posted the following product recall.