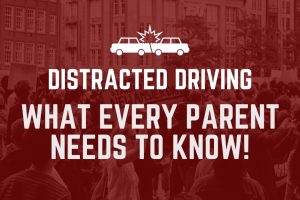 Distracted driving is causing more and more tragic accidents. Every day, it seems like we see an urgent notification on the news about it. These alerts serve as a reminder of the dangers of not paying attention to the road.
Authorities have issued a reminder to parents. They should talk to their teenagers about texting and driving. This follows a fatal car crash that happened last night. The driver was a young person.
In Ontario, Canada, car accidents due to distracted driving have become all too common. Research from the Hamilton Police Service indicates that nearly 30% of collisions in their jurisdiction are due to driver distraction.
Driving can be a fun and liberating experience for teenagers, but unfortunately, it can also be incredibly dangerous. Distractions on the road can lead to devastating consequences, especially when it comes to teen drivers.
In Ontario, it is illegal to use any handheld mobile device while driving. However, despite these laws, the province witnessed a 19% increase in charges for distracted driving between 2019 and 2020, with teenage drivers being a significant demographic.
As a responsible parent, it's essential to know the facts about what your teenager may experience when they get behind the wheel.
In this blog post, we'll take a closer look at what percentage of teenage drivers text and drive or drive distracted in Ontario, Canada. We'll also discuss some of the risks involved and what you, as a parent, can do to help your teen stay safe on the road.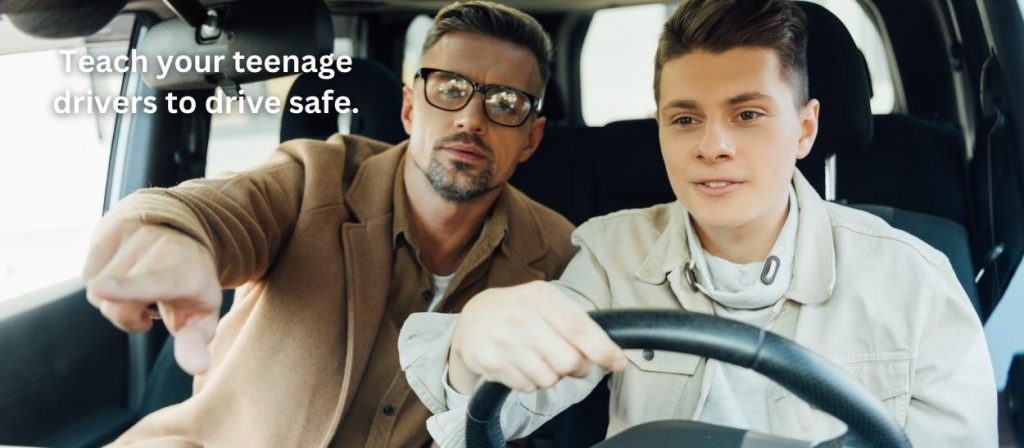 Teaching kids about distracted driving.
The Smiths had always been a close family, especially when it came to their teenage daughter, Sarah. When the day came for her to get her driver's license and start driving, they were both excited and scared. They wanted her to have freedom but also be safe while doing so.
One thing that worried them the most was texting and driving. Something that teenagers are all too familiar with these days. The Smiths knew they needed to do something to keep Sarah from engaging in this dangerous practice.
They realized that Sarah needed help with her focus while driving. To achieve this, they implemented strict rules regarding cell phone usage in a car.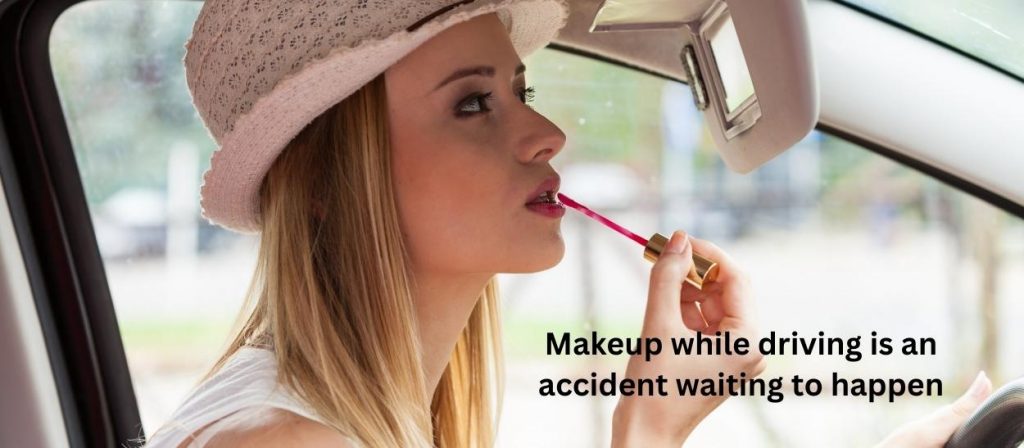 What can parents do to stop their kids from texting and driving?
They established clear boundaries:
– no talking or texting during any drives unless necessary
– if you need to use your phone while driving, pull over before using it
– just turn your phone off when you get in the car
– if you ever feel tempted by an incoming text message or call while driving, pull over
The Smiths also took proactive steps beyond discussing safety measures, such as installing apps on Sarah's phone. Several apps will automatically disable text messaging whenever you're in the car.
This is a clever solution explicitly designed to prevent distracted driving! As any parent knows, simply having a plan isn't enough. Follow-through is just as important!
Sarah's parents gave her some control over how she stayed safe while still ensuring everyone's safety on the road. Then they started an award system. Her parents said every time Sarah drive without using her mobile device at all, she would get something.
Her parents knew that rewarding her for doing the right thing was not maybe the best parenting practice. But they really wanted her to comply for her own safety and others.
Providing a reward is a great way to motivate your child. Allow her to stay out later than usual on one weekend night. Give her money towards something special like new clothes or concert tickets.
After implementing this "safe driving plan" into their family life, it wasn't long before the parents saw positive results. They felt more secure knowing their daughter wasn't engaging in risky driving.
They were also relieved they could find a solution together as members of a loving family!
What apps prevent texting while driving?
As a driver in Ontario, Canada, keeping our roads safe is essential. That means staying focused while behind the wheel and avoiding distractions like texting and driving. Fortunately, there are several apps available that can help you maintain your focus on the road.
Drive Safe
https://apps.apple.com/us/app/onmyway-drive-safe-get-paid/id1436132657
The ultimate tool to protect and connect your family on the road! Real-time GPS, live location, and ETA with traffic conditions provide you peace of mind. You will also receive speeding and phone usage alerts. This ensures your loved ones drive safely.
OtoZen, our safe driving app, is designed especially for novice and teen drivers, aiming to prevent accidents and boost their long-term driving skills. Download now and experience peace of mind whenever your loved ones hit the road!
https://play.google.com/store/apps/details?id=com.sensofocus.app&hl=en_US&gl=US
Safe 2 Save
https://apps.apple.com/us/app/safe-2-save/id1141255148
Safest Driver
https://apps.apple.com/us/app/safest-driver/id1481479101
These three apps are great for staying focused when driving in Ontario. They help us stay distraction-free and get to our destination safely.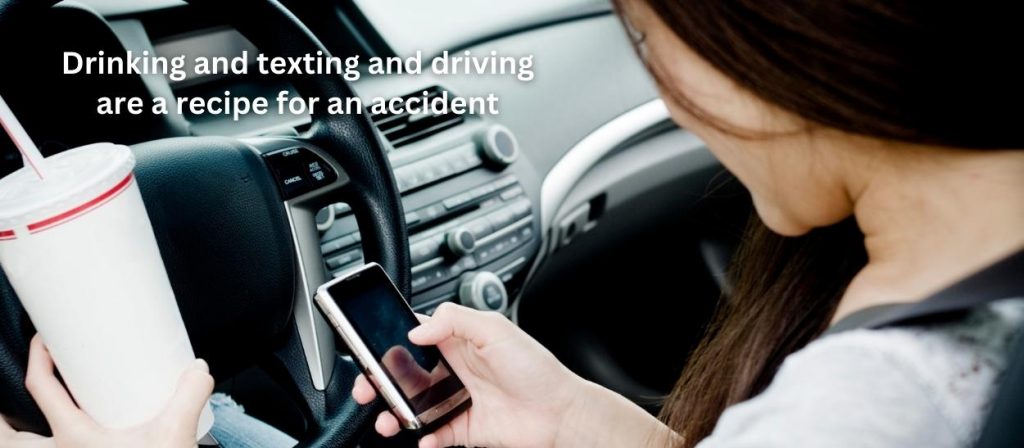 What are the most common types of distracted driving?
Distracted driving is a serious problem, particularly for teenagers who are new to driving and more prone to accidents. As a parent, it's your responsibility to educate your teenager about the risks and work with them to develop safe driving habits.
While there's no foolproof solution for preventing accidents, being proactive about promoting responsible driving can go a long way toward keeping your teen safe and sound on the road.
Distracted driving is defined as any activity that takes your focus away from the primary task of driving. Unfortunately, it can have devastating consequences on those behind the wheel and anyone else in their way at the time.
Statistics in Ontario show an average of 75 car accidents daily due to distracted drivers. This is one of the leading causes of traffic crashes and causing severe injuries in Canada today!
The most common types of distractions found among drivers include:
– texting while driving (accounting for over 50% of all cases)
– applying makeup or grooming (over 15%)
– eating and drinking while driving (15%)
– changing the GPS and the radio (10%)
– Other (10%)
The Canadian government has taken steps toward reducing these numbers by increasing fines associated with distracted driving offenses. However, there is still more work to do if we want our roads to be safer.
Discuss this important issue with your teenage drivers. This will help them protect themselves against careless drivers in the future. Make sure to make this a priority.
When a serious accident happens that causes injury, it's important to contact the best personal injury law firm. Motor vehicle accidents happen every day. Research shows that 30% of car accidents may be caused by some form of distracted driving.
These are preventable accidents. Car accidents can cause serious brain injury spinal cord injuries, and many are fatal. Teaching your kids to drive safely by leaving their cell phones in the glove box while driving will help.
The Ministry of Transportation has identified certain practices as significant causes of distracted driving in Ontario.
Distracted driving is a major problem, as highlighted by the Ministry of Transportation. Common causes include the use of hand-held communication and entertainment devices, such as phones and GPS devices. Display screens can also lead to distraction.
So, what's allowed? Only hands-free wireless communication devices with earpieces, lapel buttons, or Bluetooth are much safer alternatives.
Ontario's law does not specifically mention eating, drinking, grooming, smoking, reading, or reaching for objects while driving. However, police patrols have the authority to charge individuals if they believe these activities are causing reckless driving.
What's the cost of a violation?
Ontarians face a minimum fine of $616, one of the highest penalties in the country. If a case goes to court, the fine could balloon to $1,000 if you lose.
It's not just the fine you should worry about. A first offense may result in a three-day suspension and three demerit points. If you have three or more convictions, you could face a 30-day suspension and six demerit points. Stay alert on the road!
Cariati Law car accident injury lawyers can help you!
Were you hurt in an accident caused by a distracted driver? Know what to do next: Call for emergency aid immediately by contacting the police to report it.
If possible, take pictures of the scene, including vehicle damage and any injuries sustained. Gathering contact information from witnesses can also prove invaluable in supporting your case.
At Cariati Law, we believe you deserve justice after experiencing pain and suffering. With our knowledgeable car accident lawyers, you can navigate the personal injury claim process with confidence.
Our experienced personal injury lawyers are well-equipped to file your serious injury claim and handle insurance companies to fight for the financial compensation you deserve.
Don't wait any longer. Contact us now at 905-629-8040 for a free consultation. Our experienced Toronto accident lawyers will speak with you for free and help you through the process of filing a car accident injury claim.
What does a Contingent Fee Basis mean?
We handle all cases on a contingent fee basis. This means you never have to pay us anything upfront. We will represent your entire claim without you having to lay out any money.
We get paid a percentage of the total amount of the settlement we negotiate for you. We get paid after we settle your case successfully. And if there is no recovery, there are no legal fees or expenses.
Personal Injury Lawyer Toronto – Personal Injury Lawyer Hamilton – Personal Injury Lawyer Mississauga Personal Injury Lawyer Ottawa – Personal Injury Lawyer Barrie – Personal Injury Lawyer Sudbury
Personal Injury Lawyers Kitchener – Personal Injury Lawyer Brampton