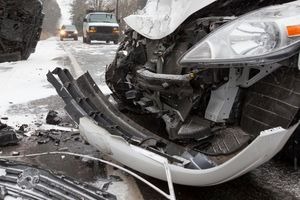 Almost 30% of all car accidents in Ontario happen in icy and snowy weather conditions. The statistics indicate that car accidents caused by slippery winter conditions include about 50,000 car accidents in Ontario every year. Winter driving in Ontario, Canada can be challenging at times.
Driving on snow-covered roads in Ontario, Canada, can be dangerous, and car accidents on such road conditions are not uncommon. There are too many fatal crashes that happen locally that are avoidable.
Such car accidents are likely to become even more common if you do not remove ice and snow from your car before driving. Many people underestimate the amount of time it takes for their vehicle to warm up enough for the snow and ice to melt or at least loosen up enough to be able to brush off easily.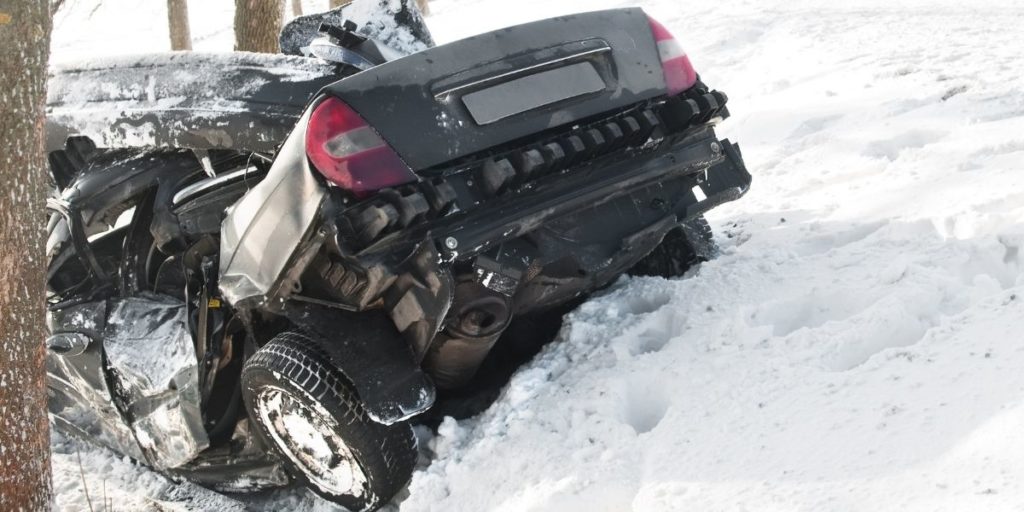 5 Tips to Safe Winter Driving in Ontario, Canada
1. Start your vehicle at least 10 minutes before you need to leave and put your heat on, and defroster to melt as much ice on your windshield as possible.
2. Take 5 minutes before you go to remove all snow from your vehicle.
3. Remove ice from your windshield and windows so you have a clear view while driving.
4. Keep an ice scraper in your car during the winter months.
5. Ensure your windshield wiper fluid levels and antifreeze levels are full since we use them so much more in snowy and icy driving conditions.
Earlier this month, car accidents in Toronto led to these tips about car accident prevention. The information shared here will give you advice on driving safer to avoid car accidents.
Driving through ice and snow doesn't have to leave you stranded or worse.
De-ice your car before driving it outside. Make sure ice has been removed from all windows and lights using de-icing spray (available at any auto parts store).
If there are any exhaust system leaks, make sure they are repaired before starting your car's engine since carbon monoxide will quickly accumulate in the vehicle if leaky exhaust pipes are blocked by snow or ice.
Is Your Car Winter Ready
Motorists should make sure their vehicle is ready for winter driving by checking their tires, wiper fluid level, and antifreeze levels.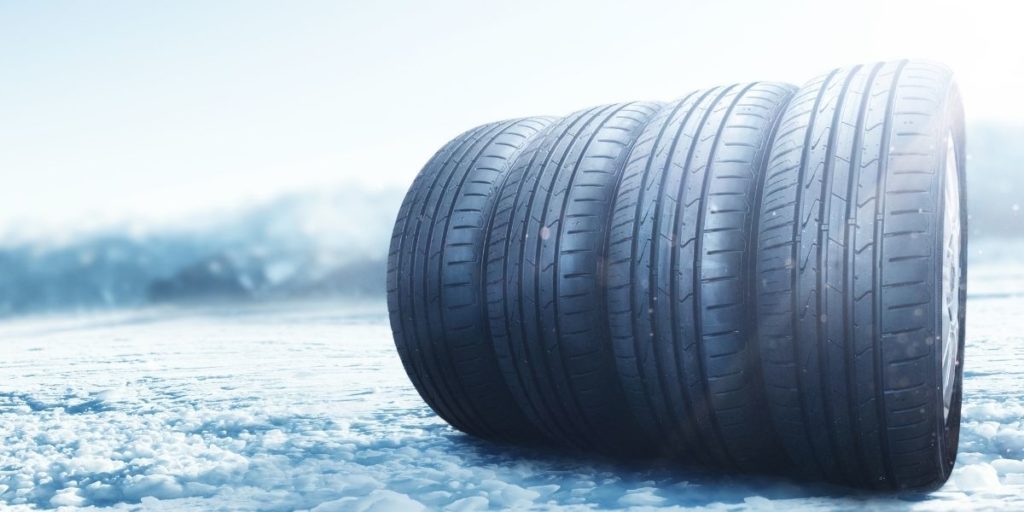 Are Your Tires Ready for Winter Weather?
Changing to winter tires during the snow and ice will significantly improve traction and control in bad weather conditions. Having a set of good winter tires can help with braking distances by as much as 25%. With winter tires, you may even get a discount on your auto insurance, so ask your insurance agent.
Make sure that you install four winter tires. It is highly advised not to mix different types of tires on the same vehicle. Check your tire pressure periodically throughout the winter months, especially when the temperature drops.
Get full car maintenance so your vehicle is winter-ready. Keep your gas tank at a half-full level. This helps to reduce moisture in the fuel system.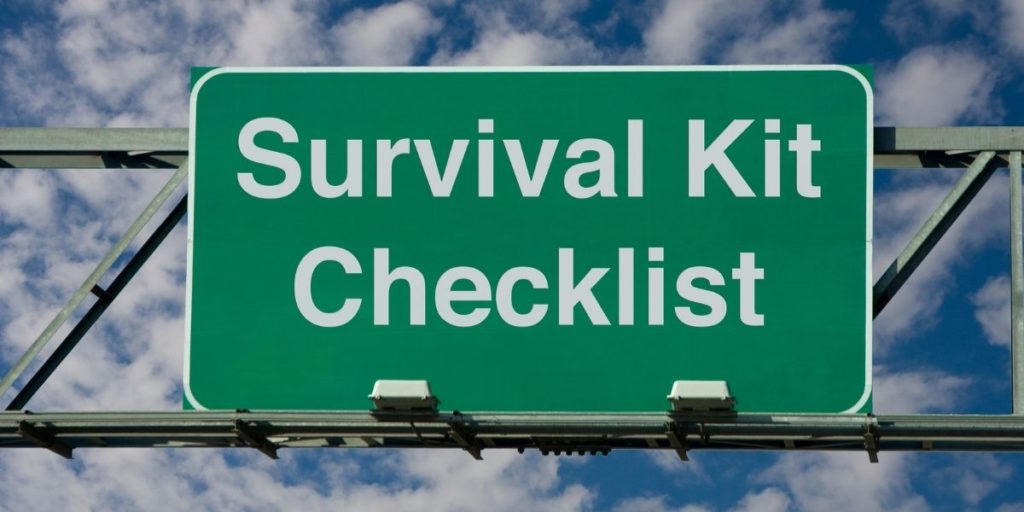 A Winter Survival Kit for Your Car
We recommend that you keep a winter survival kit in your car.
– Mobile phone charger
– Water bottles and non-perishable snacks
– Flashlight with full battery power
– Blanket and warm clothes just in case you get stuck in your vehicle
– Jumper cables
– Snow shovel + ice scraper
– A bag of sand (If you get stuck in the snow, sand helps with traction and helps weigh the car down)
Driving in Winter Weather
As we all know, winter driving weather in Ontario, Canada, can be unpredictable. That's why you need to take special precautions and think about these winter-safe driving tips.
Before you get in your car:
• Look at the weather forecast. If it looks terrible, can you delay your trip?
• Go to Ontario511 to find out where plows are on provincial highways
• Use Ontario 511 to check road conditions:
o web: ontario.ca/511
o Twitter: @511Ontario
o dial 511 (hands-free, voice-activated phone service)
Have you Been Injured in A Car Accident in Ontario?
If you or a loved one has been seriously injured in a car accident in Ontario, call Cariati Law for help. As one of Ontario's leading personal injury law firms, we can help guide you through the process and will fight to protect your rights to the total and fair compensation you deserve.
Our experienced Toronto car accident lawyers are always here for you. When a motor vehicle accident happens, and you or a loved one suffer serious injury, our Mississauga personal injury lawyers are here to help at a moment's notice.
Not all accident law firms are the same, and when you hire Cariati Law to handle your car accident claim, we start to build your case immediately.
You will be assigned a team to work for you to investigate your accident, build the evidence, monitor your medical and recovery therapy, and keep you up-to-date on your car accident claim status. A Toronto personal injury lawyer can:
Help sift through the facts of your accident claim
Get to the truth
Build your case file
Negotiate with the insurance company on your behalf
For a free legal consultation, call 905-629-8040 or fill out a Free Consultation Form.
We can get started on your serious injury claim within one hour. We're fast, work hard, and are 100% committed to our clients.
Get Cariati Law on your side, we put passion behind every case.