Cariati Blog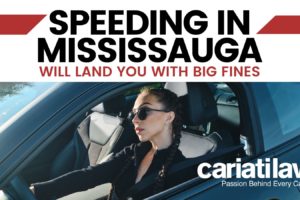 Speeding in Mississauga will get you a big ticket.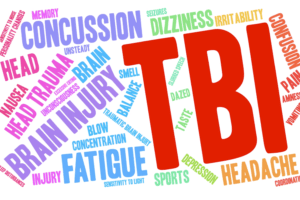 Did you know that traumatic brain injuries are a leading cause of death and disability in Canada? Brain Injury Awareness Month is an opportunity to raise awareness about the risks…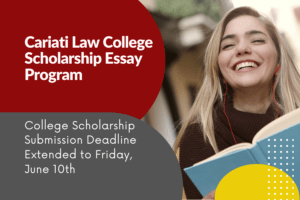 The Cariati Law College Scholarship Essay Program deadline has been extended to Friday, June 10th. If you are a college student or entering an accredited college or university in Ontario,…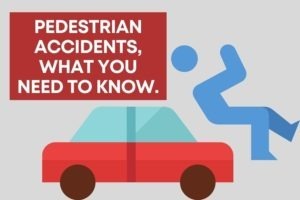 Being outside, enjoying an afternoon walk, or just strolling around the city exploring can be fun and relaxing. When you're walking around, most people don't think about the possibility of…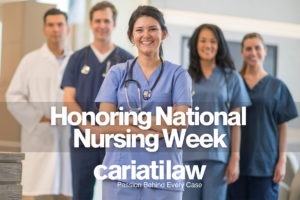 As we come to the last day of National Nursing Week, let's all pay tribute to the wonderful, and selfless work all nurses do every day. A little trivia, does…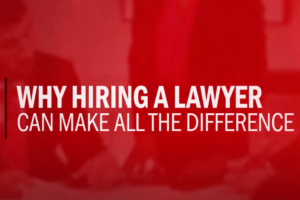 Suffering a personal injury can be one of the most confusing and frightening experiences of your life, especially if your injury was the result of someone else's negligence. To hire a top injury lawyer in Ontario, call Cariati Law today at 905-629-8040 for a free consultation.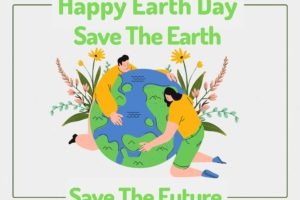 Did you know that every day we make choices that have an impact on the earth? It can be overwhelming to try and think of ways we can save the…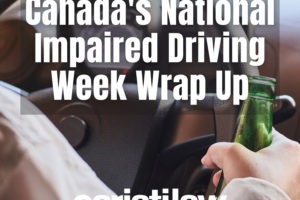 The annual National Impaired Driving Week has wrapped up, and the results are in! This one-week impaired driver study shows that 3% of the drivers investigated were driving impaired. Of…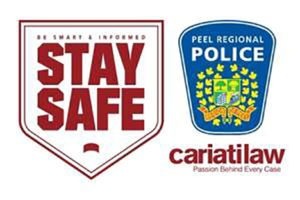 We wanted to shout out to the Peel Regional Police for the great work they do every day in our community. PRP has a wonderful program that promotes road safety…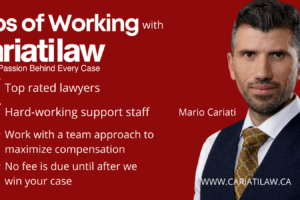 No matter how safe and careful we all try to be, accidents happen. That's just a sad fact of life. But what you do after suffering a serious injury from…