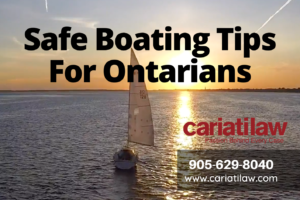 Boating season in Ontario typically begins in May and goes through September or until the weather becomes cooler and the water temperature becomes too cold.
Boating provides an opportunity for people to enjoy our stunning aquatic landscapes. But this beautiful activity can also be dangerous if you don't know what you're doing! The Canadian government has implemented boating regulations so operators and passengers stay safe while on the water.
According to the Ontario Ministry of Transportation, most boating accidents in the province are caused by operator error. In other words, they occur because people fail to exercise safe boating practices. As a result, it's vital for everyone who plans to operate a boat in Ontario to be familiar with the rules and regulations governing safe operation.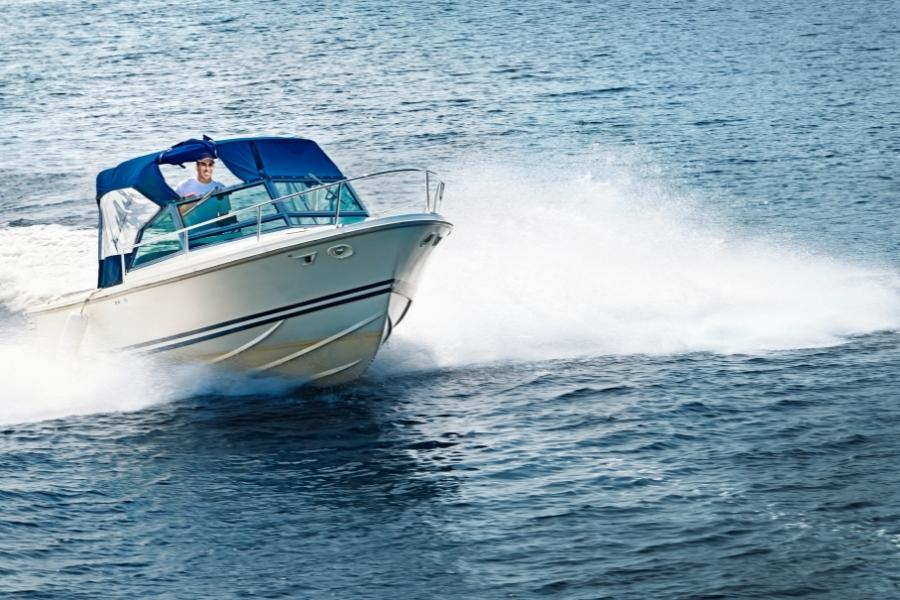 How Many Boating Accidents Happen in Ontario?
Every year, there are approximately 1,000 boating accidents in Ontario, resulting in hundreds of injuries and many deaths.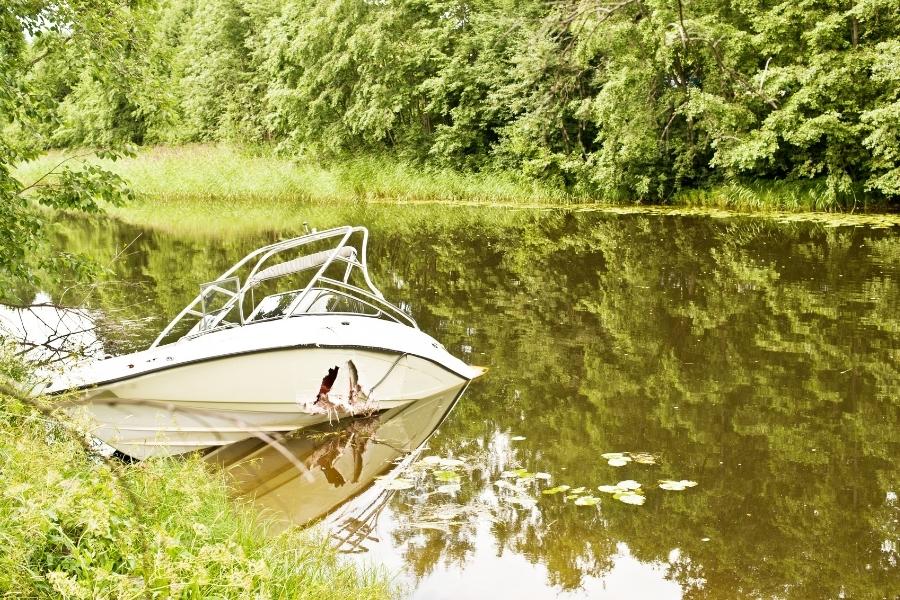 What are the Top Causes of Boating Accidents in Ontario, Canada?
Most boating accidents occur during summer when more people are out on the water. Many accidents (75%) happen on lakes, while the rest occur on rivers, canals, and other waterways. Operator error is a factor in most boating accidents (70-80%).
The most common mistakes made by boat operators include:
– Failing to maintain a proper lookout
-Improperly navigating in congested areas
-Speeding
-Reckless or careless operation
-Operating a boat while under the influence of drugs or alcohol
We're at the end of the warm summer months, and hopefully, you have had a fun, safe, and enjoyable summer.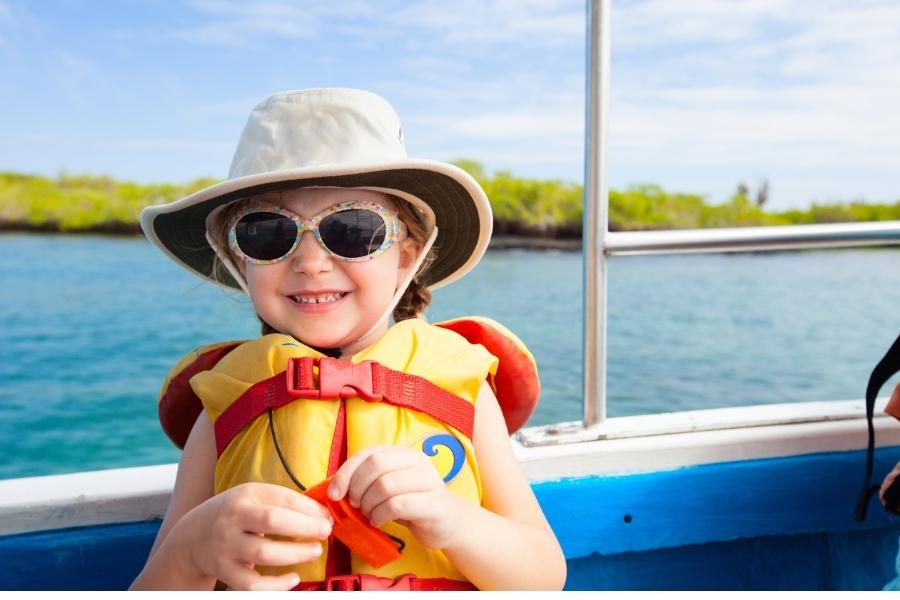 What are Helpful Boating Safety Tips to Follow?
If you plan on boating over the next several weeks while the weather is still beautiful, please keep these critical boating safety tips in mind. They could save a life.
1. Wear a life jacket – It is the law in Ontario that every person on board a boat must have a properly fitting life jacket or PFD (personal flotation device).
2. Do not drink and boat- boating under the influence of drugs or alcohol is illegal and can be very dangerous. Alcohol impairs your judgment and reaction time, making it more challenging to operate a boat safely.
3. Pat attention to your surroundings- keep an eye out for other boats, swimmers, obstacles in the water, and changing weather conditions.
4. Take a boating safety course- In Ontario, you need a Pleasure Craft Operator Card to operate a motorized boat. Taking a boating safety course is the best way to get this card.
5. Check your equipment- before heading out on the water, ensure that your boat and all its equipment are in good working condition.
6. Know the rules of boating – just like when you are driving a
car, there are rules that boaters must follow to ensure everyone's safety.
7. Be prepared for emergencies- have a float plan and ensure someone on shore knows where you are going and when you will be back. Bring a first-aid kit, flares, and a radio on board in an emergency.
8. Check the weather forecast before heading out. Boating can be dangerous in high winds and waves.
Following these safety tips can help ensure everyone has a safe and enjoyable time out on the water this summer!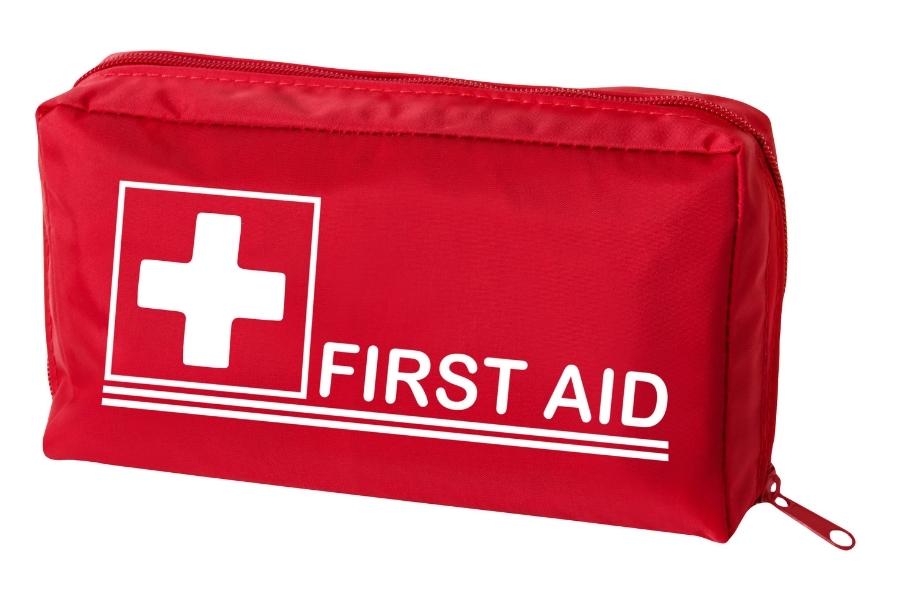 What Specific Equipment Should You Always Bring on a Boat?
When you go out on a boat with family and friends, there are essential items you should always have. We strongly recommend having on board at all times the following items:
1. A first-aid kit – have a first aid kit on hand in case anyone gets hurt during any accidents or near misses with wildlife
2. Sunscreen, sunglasses, and hats – Always have these to protect those on board from the sun
3. Warm, dry clothing – In case the weather changes suddenly, be prepared with extra clothing
4. Snacks and drinking water – You never know what can happen out on the water, so always have lots of snacks and drinking water
5. A basic tool kit and spare parts for the motor – An emergency toolkit made from spare parts of other boat equipment can avoid lengthy delays and help during emergencies.
6. A knife – Having a sharp knife onboard can come in handy for multiple reasons.
7. Matches, a lighter + flares
What to do After a Boating Accident Causes Injury and Personal Harm?
Boating accidents can have serious consequences, including injuries, property damage, and even death. If you or someone you love is involved in a boating accident, you may be able to file a lawsuit to recover damages. An experienced personal injury lawyer can help you understand your legal rights and options.
Can you Sue the Driver of a Boat if Injured in a Boating Accident in Ontario, Canada?
Boating accidents can happen for various reasons, such as operator error, defective equipment, or bad weather. If you or a loved one is injured in a boating accident, you may wonder if you can sue. The answer depends on several factors, including who was responsible for the accident and the extent of the injuries.
If someone else's negligence caused the accident, you might have a case for personal injury or wrongful death.
An experienced boating accident lawyer at Cariati Law can help determine if boating negligence is involved and if you have a valid boating injury claim. Our top injury law firm in Ontario can help you seek damages for your injuries, including medical expenses, lost wages, and pain and suffering.
Cariati Law Helps People Injured in Boating Accidents
If you have been injured in a boating accident and have questions about your legal rights, contact a personal injury lawyer at Cariati Law today to discuss your situation. Call us at 905-629-8040 or go online to chat with us, or submit a form for a free consultation.
You may be wondering what to do next. Our top injury law firm in Toronto, with offices throughout Ontario, is here to help. We have extensive experience handling personal injury and disability claims, including car accidents, slip and fall accidents, boating accidents, and more.
Some serious injuries can lead to long-term disability, brain injury, and even death. If a catastrophic injury happens from a boating accident due to negligence, it is highly recommended to hire a Mississauga personal injury lawyer. We have injury lawyers in Sudbury, injury lawyers in Barrie, and injury lawyers in Hamilton.
We understand how difficult your situation is, and we're here to help you every step of the way. We'll fight for the compensation you deserve and won't rest until justice is served.
Contact us today to schedule a free consultation about your boating accident claim. We're here to help you get the justice and compensation you deserve.