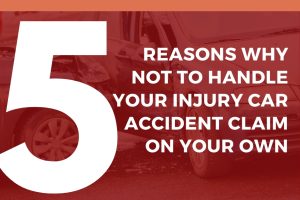 Negligent drivers are the leading cause of motor vehicle accidents in Ontario each year. Distracted driving and drunk driving alone put thousands of Canadians at risk. Unfortunately, car accidents can happen for many reasons – drowsy driving or speeding are just a few examples.
The aftermath of a car accident can be stressful and overwhelming, especially when you're injured. While seeking medical help is crucial, filing an accident claim with your insurance company can be a tedious and stressful process.
The good news? You don't have to go through it alone. A top car accident injury lawyer can help you navigate the claims process. Here are the top 5 reasons why you should consider hiring a lawyer to handle your car accident claim in Ontario.
Know your rights and seek justice after an auto accident.
1. Knowledge and Experience: An experienced car accident lawyer has vast experience dealing with car accident claims in Ontario. They know how to navigate the complex legal system. They'll make sure your claim is submitted with the necessary evidence and paperwork.
Get the best outcome for your case by hiring a lawyer who understands how to work with insurance companies.
2. Negotiating Skills: Insurance companies are not always eager to pay out high sums of money on car accident claims. They will try to find opportunities to reject or undervalue your claim.
Accident lawyers know how to negotiate with insurance companies and will fight to ensure you receive the compensation you deserve. Moreover, lawyers know the actual value of your claim and will work to ensure that you receive fair compensation.
3. Saves Time and Effort: Experience a hassle-free claim process. Recovering from injuries while navigating the insurance claim process can be overwhelming. A personal injury lawyer frees you from the burden of filing your claim, allowing you to focus on your health.
You can trust in the knowledge and expertise of your lawyer. Your claim will be processed efficiently while you recover from the accident.
4. Peace of Mind: When injured in a car accident, the aftermath can be overwhelming. It's easy to feel stressed and worried about the claims process. But hiring a car accident lawyer can give you the peace of mind you need. Your lawyer will work tirelessly to ensure a positive outcome for you, so you can focus on recovering and moving forward.
5. No Win, No Fee: When you hire a personal injury law firm, you won't have to pay anything upfront. That's because all cases are handled on a contingent fee basis. This means that your lawyer will only get paid when they successfully settle your accident claim.
In addition, your lawyer will be motivated to work hard and maximize the value of your claim because they get paid a percentage of the amount recovered. So you can rest assured that your lawyer is working in your best interests.
Remember, not all lawyers are created equal. Choose carefully when it comes to finding someone to handle your car accident insurance claim.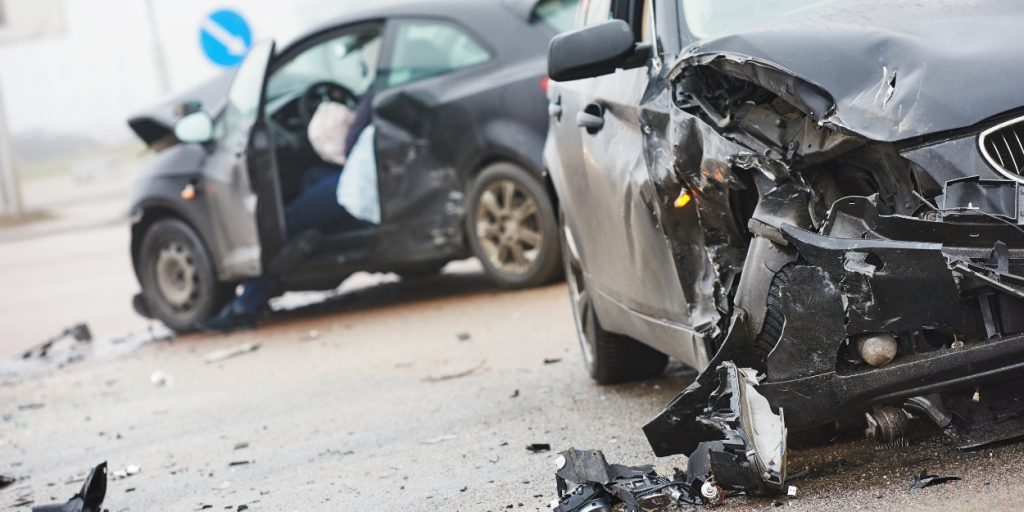 How to Help Prevent Car Accidents in Ontario
Motor vehicle accidents in Ontario are a common occurrence and can be frightening and devastating events for those involved. They can leave the injured party with long-lasting physical and emotional trauma.
Dealing with well medical bills, physical therapy, and the entire recovery process can be life-changing.
What's so frustrating is that most car accidents are preventable. If everyone simply follows the rules of the road, we can help to reduce the number of car accidents in Ontario.
1. Avoid Distracted Driving: One of the most common causes of car accidents is distracted driving. This can range from using your mobile phone while driving, eating, drinking, or grooming. When driving, your focus should be solely on the road and your surroundings.
Stay focused while driving to react quickly and avoid accidents.
2. Always Wear Your Seatbelt: Wearing a seatbelt during a car accident can lower the chance of serious harm or death. It is essential to ensure that all occupants of your vehicle are also wearing their seatbelts before you start driving. And any children under the age of eight should have a proper car seat for safety.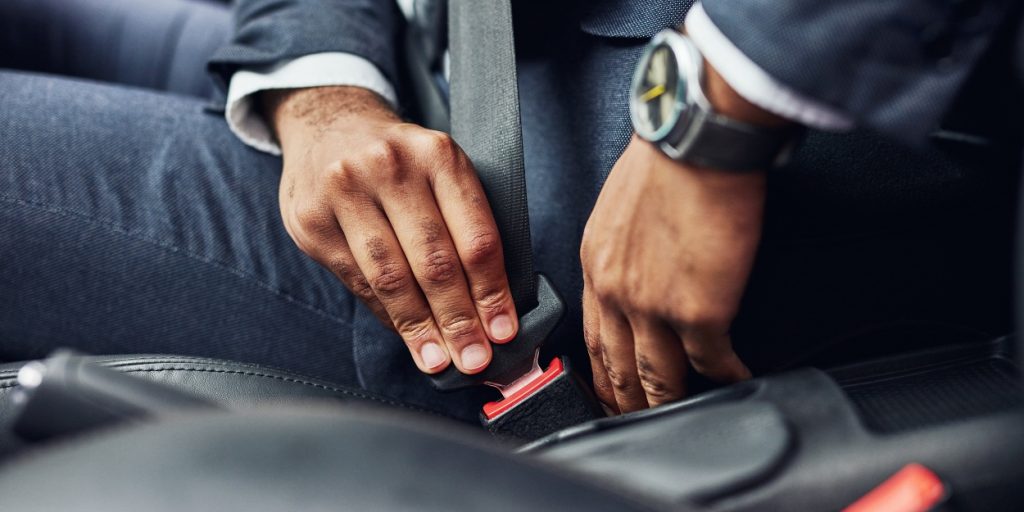 3. Follow Traffic Rules: Although it may seem obvious, following traffic rules can go a long way in preventing car accidents. This includes:
obeying traffic signals
adhering to speed limits
keeping a safe following distance from the vehicle in front of you
4. Keep Your Vehicle Well Maintained: Maintaining your vehicle properly is crucial in preventing car accidents. Regularly checking your brakes, tire pressure, lights, and other components of your vehicle can help avoid accidents.
It is also essential to ensure that your windshield is clear of any obstructions such as snow, ice, or debris.
5. Drive Defensively: It's important to stay alert and anticipate possible dangers while driving by being aware of your surroundings. Keep an eye out for potential hazards, such as reckless drivers, pedestrians, or wildlife.
Staying alert and driving defensively will help you avoid accidents caused by other reckless drivers.
Don't let a car accident leave you in financial hardship.
You Need Proper Evaluation and Documentation
At Cariati La, we take building your accident claim seriously. We'll gather all the necessary information and evidence to support your case.
We know that proper evaluation and documentation of the accident scene are critical. This includes gathering evidence such as pictures, police reports, medical records, and witness statements. It can be the difference between winning the full value of your case or not.
A top Toronto injury lawyer will know how to collect and present this information to build a strong case for you.
You need Personal attention.
At Cariati Law, we always provide personal attention to our clients. We're committed to giving you individualized attention, ensuring that you get the best legal representation possible.
We want to hear your story. we want to support you through your journey and stand by you when you need us. We'll keep you informed of every development as the case progresses.
We have a proven record of success get results.
Cariati Law has a track record of success when it comes to handling car accident claims. Our top personal injury law firm has won millions of dollars in settlements and verdicts for our clients.
We have experience in navigating claims when very serious injuries have been sustained. These cases are more complex and require a much higher skill level.
Our serious injury lawyers handle car accident claims involving spinal cord injuries, traumatic brain injuries, and other serious catastrophic injuries.
We have the skills and resources to take your case to trial or settlement. And we won't back down until you receive the full compensation you deserve.
It is highly recommended you hire one of the best personal injury law firms to handle your personal injury claim. You'll want to work with a law firm that has filed thousands of personal injury cases. This level of experience in filing a claim will make a big difference in the outcome.
If you or a loved one is seriously injured in a car accident, you can depend on Cariati Law. Before you contact the insurance company, call Cariati Law at 905-629-8040. We'll speak with you for free and handle your entire claim, so you can focus on your recovery.
You can call us at 905-629-8040. Text us at 844-769-0807. Email us at intake@cariatilaw.com. Or submit an online form at https://cariatilaw.ca/do-you-have-a-case/.
Toronto Injury Law Firm – Mississauga Injury Law Firm – Hamilton Injury Law Firm
Sudbury Car Accident Lawyer – Barrie Car Accident Lawyer – Ottawa Car Accident Lawyer