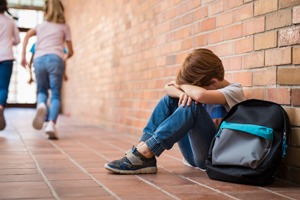 To help raise awareness of the ongoing problems with bullying in our schools, Cariati Law offers a few insights into the facts and figures surrounding this harmful, destructive practice. We support all anti-bullying efforts—and hope education can eliminate this form of aggression—in our schools, on our playgrounds, and elsewhere.
How to Identify Bullying
Stop Bullying has released a detailed list to help parents and caregivers identify the potential warning signs of bullying. This list addresses behavior exhibited by both bullying victims and bullies themselves.
Bullying Frequency
Stop Bullying has released concerning information regarding the frequency of bullying:
30% of young people admit to having bullied others
71% of young people say they have witnessed bullying
70% of school staff say they have witnessed bullying
62% of school staff witness bullying twice a month
41% of school staff witness bullying once a week
57% of bullying stop within 10 seconds if intervened
28% of students in grades 6–12 have been bullied
9% of students in grades 6–12 have been cyberbullied
15% of high school students were cyberbullied last year
55% of LGBTQ students say they have been cyberbullied
Bullying Defined
Bullying can take the form of any unwanted or aggressive behavior among school-aged children—typically based on a real or perceived imbalance of power. Such aggressive or unwanted behavior is used repeatedly to isolate, harm, or control other people.
Stop Bullying identifies cyberbullying as a type of bullying behavior that occurs through SMS messages, texts, apps, or online through social media, forums, or gaming sites. Cyberbullying can take place over almost any digital media—including like cell phones, computers, and tablets.
Cyberbullying often involves sharing personal or private information about another person with the intent to cause humiliation or embarrassment. This extends to posting, sending, or sharing any harmful, false, mean, or negative content about other people.
 About Cariati Law
Cariati Law is an Ontario personal injury law firm serving Mississauga, Toronto, and Hamilton to help those individuals and families who are injured by the negligence of others. The disability and personal injury lawyers at Cariati Law—as well as our experienced legal staff—will help you through the legal process in the most caring, professional manner possible. We are committed to protecting your rights—and will fight to secure the fair and just compensation you and your family deserve. Call Cariati Law for a FREE, no obligation, confidential consultation at 289-807-5165.