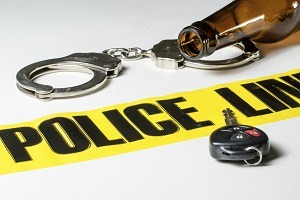 A 44-year-old Toronto man was transported to a downtown hospital with life-threatening injures following an accident caused by an intoxicated driver early Tuesday morning. Police investigating the scene of the multi-car accident stated that the man was in the back seat of a taxi cab around 12:30am on the morning of Tuesday, June 9th when a drunk driver slammed into the passenger-side of the vehicle.
Various reports about the accident list the victim's condition as "life-threatening" or "grave" as he struggles to recover in a local hospital. The intoxicated motorist and taxi driver were also transported to the hospital with serious injuries, although early reports indicate that their conditions were not as severe as that of the passenger. The intoxicated driver was charged with several criminal offenses, including two counts each of Impaired Operation of a Motor Vehicle Causing Bodily Harm, and Criminal Negligence Causing Bodily Harm.
Police that responded to the scene reported that the taxi was travelling north on Yonge Street early Tuesday morning, and was attempting to make a left turn on to Scollard Street, just south of Davenport Road, when the cab was struck by a Mazda sedan traveling south. The intersection of Young and Davenport in Toronto's Rosedale neighborhood remained closed for several hours on Tuesday morning as crews and emergency responders worked to clear the scene and transport everyone involved to the hospital.
Toronto Police will be stepping up enforcement of drunk, distracted, and aggressive driving in the coming weeks due to the high volume of traffic that will accompany the arrival of the Pan American Games. The games, which will begin on Friday, July 10th across the Greater Toronto Area, will bring a lot of additional drivers to the roads.
Police have expressed concerns that this increase in traffic, delays and social events surrounding the start of the Games could create dangerous situations for Toronto motorists. If you or your loved ones need to drive in or around the GTA between July 10th and the Closing Ceremonies on July 26th, take extra precautions to arrive at your destination safely and without incident.
With every tragic and avoidable traffic accident caused by an intoxicated driver, the lawyers and staff at Cariati Law are once again reminded of the importance of practicing proper driver safety on the roads.
Last month, Cariati Law shared some disturbing statistics indicating that the rate of drunk driving in Ontario is up almost 60% compared to the same time last year. This behavior is selfish, irresponsible and cannot be tolerated in any capacity. The lawyers and staff at Cariati Law urge all Toronto drivers to buckle up, obey the posted speed limit, leave yourself plenty of time to arrive at your destination, and never EVER get behind the wheel if you have been drinking.
If you or a loved one has been injured by an intoxicated, reckless or negligent driver, you will need an experienced Toronto, Ontario legal team by your side. Cariati Law has represented hundreds of clients that were seriously injured through no fault of their own.
If you have been the victim of a serious car accident due to someone else's fault, your focus should be on your full and speedy recovery. Let Cariati Law provide the legal answers you seek and fight to protect your right to full and fair compensation.
Call Cariati Law today at 905-629-8040 to receive a FREE, confidential and no-obligation consultation with one of our Toronto Ontario Car Accident and Personal Injury lawyers. When you trust Cariati Law to represent you, you will never pay a lawyer's fee unless we achieve a recovery for you.
Cariati Law – Passion Behind Every Case