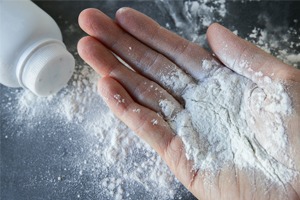 For decades, studies have shown that regular use of talcum powder for feminine hygiene purposes can significantly increase a woman's chances of developing ovarian cancer. Thousands of women may have developed ovarian cancer due to long-term use of talcum powder.
On Thursday, 10/27, a jury in the U.S awarded a California woman $70 million in damages for her talcum powder ovarian cancer case. This verdict is the third successful lawsuit of this nature in the U.S. thus far in 2016.
Although the verdict in America does not guarantee that the results in Canada will be the same, there are already three cases moving forward in Quebec and Ontario. According to CTV News, the claim made in Canada alleges that Johnson & Johnson "breached their implied warranties" with the sale of baby powder. The claim also notes that the labeling on the bottle was "false, misleading and deceptive" to consumers.
It has been proven that Johnson & Johnson sold talcum powder without warning consumers, when they knew of the link between ovarian cancer and long-term talcum powder use. They failed to warn women that regular use of their products could pose a serious threat to their health and safety.
The Canadian Cancer Society reveals that more than half of people diagnosed with ovarian cancer will lose their battle with this terrible disease. This upsetting statistic sheds light on the tough battle that many women are forced to endure.
If you or a loved one regularly used talcum powder for feminine hygiene and were diagnosed with ovarian cancer, call Cariati Law at 905-629-8040 for a FREE, confidential consultation.
At Cariati Law, you will speak with an experienced Toronto, Mississauga and Hamilton, Ontario Product Liability lawyer absolutely free. We will review every detail of your situation and help provide the legal answers you seek. If you are eligible to file a claim, Cariati Law will fight hard to seek the justice you deserve.
Call today to learn how Cariati Law may be able to help.
Cariati Law – Passion Behind Every Case