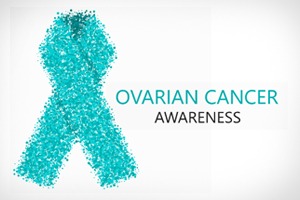 Ovarian cancer has a devastating and life-changing impact on thousands of women and families in Canada every year. September is Ovarian Cancer Awareness Month, and at Cariati Law we want to help educate you on the causes and treatments of ovarian cancer, as well as provide resources for families that are dealing with this serious illness.
By raising awareness and increasing education about ovarian cancer, we can all do our part to help prevent new cases from occurring in the future.
Below are some disturbing statistics about the prevalence of ovarian cancer in Canada:
In 2015, nearly 3,000 Canadian women received a diagnosis of ovarian cancer
Ovarian cancer resulted in an estimated 1,750 deaths across Canada in 2015
An estimated 1 in 91 Canadian women is expected to die as a result of ovarian cancer
About Ovarian Cancer
Ovarian cancer is one of the deadliest forms of female reproductive cancers. While scientists are still working hard to determine what exactly causes ovarian cancer, we know that the disease occurs when cells in a woman's ovaries begin to multiply and grow out of control, causing a growth called a tumor.
Not all ovarian tumors are cancerous, but when these growths expand or metastasize into the pelvis, abdomen, and other areas of the body, the results are often fatal.
Support and Treatment
It is important to remember that there is help and support available to women and their families that are dealing with a diagnosis of ovarian cancer. There are a variety of medical options available to ovarian cancer patients, including surgery, chemotherapy, radiation therapy, hormone therapy and more.
Additionally, there are many wonderful ovarian cancer awareness organizations that have made it their mission to offer resources and support to patients with ovarian cancer as well as their families. One such organization is Ovarian Cancer Canada, a national charity whose mission is to help patients overcome ovarian cancer.
On Sunday, 9/11, Ovarian Cancer Canada will be holding their annual Walk of Hope to raise money for ovarian cancer research. Click here to learn more or register for an event near you.
Risk Factors
Ovarian cancer is most frequently diagnosed in women over the age of 63. Aside from age, there are certain types of behaviors and genetic conditions that may also contribute to an increased risk of developing ovarian cancer, including:
Smoking
Use of an intrauterine device (IUD)
Estrogen hormone replacement therapy
Fertility treatments
Other genetic factors
Long term use of talcum powder on the genital area
In recent years, it has become increasingly clear that regular use of talcum powder on the genital area is a major risk factor for developing ovarian cancer. More than 20 scientific studies dating back as far as 1971 have shown that regular use of talcum powder on the genital area may increase a women's risk of developing ovarian cancer by up to 33%.
Unfortunately, companies that manufactured and sold feminine hygiene products containing talcum powder failed to warn women about the potential link to ovarian cancer. Thousands of women may have developed ovarian cancer in their lifetimes due to long-term and repeated exposure to talcum powder.
Companies that failed to warn women about the potentially serious health risks associated with regular use of talcum powder on the genital area are being held responsible for their actions. If you or a loved one regularly used talcum powder for feminine hygiene purposes and developed ovarian cancer as a result, you may be eligible to seek compensation.
Click here to learn more about talcum powder ovarian cancer claims, and call Cariati Law today at 905-629-8040 for a FREE, confidential consultation.
When you call, you will speak with an experienced, compassionate Ontario Personal Injury lawyer absolutely FREE. We will investigate every detail of your situation at no cost to you and help provide the answers you need.
At Cariati Law, you will never pay an lawyer's fee up front, and we don't get paid unless we recover for you.
Cariati Law – Passion Behind Every Case