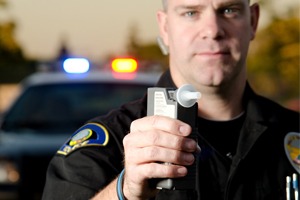 The validity of a new law in effect across Canada which allows police to conduct a breathalyzer test on any motorist at any time is now being called into question. An article detailing the legal arguments can be found here.
In December, Bill C-46 amended Section 253 of the Criminal Code. These amendments gave police across Canada greater power to conduct breathalyzer tests on drivers they suspect are impaired. Under the revised rules, police in any province or municipality can now demand a breath sample at any time or in any place. This includes circumstances when a driver is no longer behind the wheel—and has not been behind the wheel for hours.
The Challenge
A lawyer in Saskatchewan's capital of Regina says the new law raises a number of red flags—noting that officers no longer must have reasonable grounds, such as a driver's admission to drinking or observed erratic behavior behind the wheel. He notes police anywhere across Canada can now arrest anyone they like—or stop anyone at random to demand a breath test.  
A Constable with the Regina Police Service says the change combats the "recent consumption" defense. In some cases, impaired drivers who were involved in collisions and later confronted by police say they only consumed alcohol at home or after the accident.
New Powers, New Penalties in Effect
As reported in an earlier blog, the ruling applies across Canada. For those suspected of impaired driving, officers can now request a breath sample without any outward indication of alcohol consumption. Police say this gives officers better tools to combat drunk driving.
As noted here, there are also tougher penalties in effect. The revised structure is based on Blood Alcohol Concentration (BAC). First offenders with a BAC of 80-119mg per 100 millilitres face a $1,000 fine. Those with a BAC of 120-159mg face a $1,500 fine. Those with a BAC of 160mg or more—and any driver who refuses testing—will face a $2,000 fine. Second offences carry a mandatory 30-day jail sentence. Third offences carry a minimum 120 days behind bars.
We Can Help
If you or a loved one has been injured in a car accident through no fault of your own, call Cariati Law at 905-629-8040 for help. When you call, you will speak with an experienced Toronto Car Accident Lawyer absolutely FREE. We will investigate your case, handle all the paperwork, and manage your entire claim—so you can focus on your recovery.
At Cariati Law our top Car Accident Lawyers will investigate every detail of your case for free. All cases are handled on a contingency fee basis, which means you pay us nothing up front. In fact, we only get paid after you do—and if there is no recovery, there is no lawyers fee.
Contact one of our Toronto Car Accident Lawyers at 905-629-8040 for help today.
Cariati Law – Passion Behind Every Case