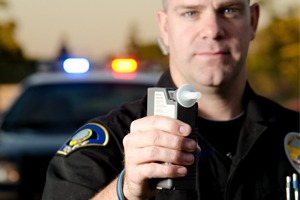 In an attempt to make the roads safer for all drivers, a more-stringent set of penalties for drunk driving have recently gone into effect across Canada. An article on the new laws—and what they mean for drivers—is available here.
New laws in effect carry heavy fines and other penalties for impaired driving. One part of the new legislation allows police to request all drivers submit to a breathalyzer at officer discretion. Police officials and Mothers Against Drunk Driving (MADD) Canada are these stiffer penalties will make people drivers reconsider getting behind the wheel if they have been drinking.
How the Law Works
The revised penalty structure is based on the offender's Blood Alcohol Concentration (BAC). First offenders with a BAC of 80-119mg per 100 millilitres face a $1,000 fine. Those with a BAC of 120-159mg face a $1,500 fine. Those with a BAC of 160mg or more—as well as any driver who refuses testing—will face a $2,000 fine. Second offences will carry a mandatory 30-day jail sentence. Third offences carry a minimum sentence of 120 days behind bars.
Just One Example
To illuminate the scope of the problem, police in Thunder Bay, Ontario have charged 90 people with impaired driving during the first half of 2018 alone. This figure represents an increase over recent years. According to local police:
77% of people charged were male
The average age of people charged is 37
BAC ranged 46mg/100mL to 397mg/100ml
13 people were charged between 2-3 a.m.
Over half of charges were laid on weekends
We Can Help
If you or a loved one has been injured in a car accident through no fault of your own, call Cariati Law at 905-629-8040 for help. When you call, you will speak with an experienced Toronto Car Accident Lawyer absolutely FREE. We will investigate your case, handle all the paperwork, and manage your entire claim—so you can focus on your recovery.
At Cariati Law our top Car Accident Lawyers will investigate every detail of your case for free. All cases are handled on a contingency fee basis, which means you pay us nothing up front. In fact, we only get paid after you do—and if there is no recovery, there is no lawyers fee.
Contact one of our Toronto Car Accident Lawyers at 905-629-8040 for help today.
Cariati Law – Passion Behind Every Case