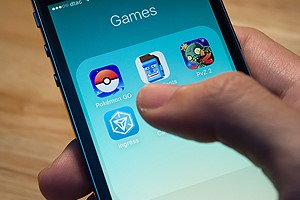 Distracted Driving is the leading cause of fatal car accidents in Ontario. When drivers take their eyes off of the road to send a text message, read an email or post to social media, they are jeopardizing their own safety, as well as the safety of everyone around them. Now, a new smartphone app that is surging in popularity is also leading to an increased risk of distraction-related accidents.
Pokemon Go is a new mobile phone app that is sweeping the nation. The game allows players to use their phones to hunt for virtual characters in parks, cities and buildings across the country. While this game is extraordinarily popular at the moment and may seem like a bit of harmless fun, it has the potential to be extremely dangerous if played while operating a motor vehicle.
While players keep their eyes glued to their screens, they are not paying attention to their surroundings. The game has only been out for a week, but two police officers in Quebec City have already been injured by a driver that was distracted by Pokemon Go. Both officers were sent to the hospital because this driver was not concentrating on the task of driving.
When drivers that take their eyes off of the road for just five seconds while traveling at a speed of 90 km/h, it is the equivalent of driving the entire length of a football fiend while blindfolded.
In the U.S, there have already been multiple reports of accidents and injuries caused by people that were distracted by playing the game while driving. At Cariati Law, we want to do our part to help ensure that these same Distracted Driving-related accidents do not occur in Ontario.
If you or a loved one suffered injuries in a car accident caused by a Distracted Driver, call Cariati Law right away at 905-629-8040. At Cariati Law, our experienced Toronto, Mississauga, and Hamilton, Ontario Car Accident lawyers have extensive experienced standing up for the rights of motorists that were hurt due to someone else's negligence.
When you call, we will investigate every detail of your situation and provide you with a FREE, confidential consultation. At Cariati Law, you will never pay a lawyer's fee up front, and we don't get paid unless we recover for you.
Cariati Law – Passion Behind Every Case