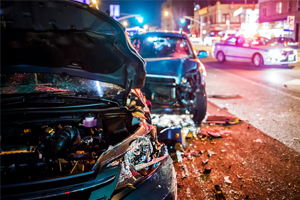 Police in Hamilton, Ontario warn the number of impaired drivers they have encountered over this past holiday season has risen compared to the same timeframe last year. An article detailing their finding is available here.
Between December 23rd, 2018 and January 2nd, 2019, Hamilton police made 16 arrests for impaired driving—up from 10 arrests made during the same period last year. They say some motorists still do not fully understand their message regarding the dangers of driving under the influence of alcohol or drugs.
By the Numbers
Of the 16 arrests for impaired driving Hamilton police made, 14 were drivers impaired by alcohol, one driver was impaired by drugs, and one driver refused to submit to a mandatory breathalyzer test. As we reported in an earlier blog, new legislation allows police to request all drivers submit to a breathalyzer at officer discretion. Any driver who refuses testing will face a $2,000 fine.
A Growing Trend
The Ontario Provincial Police (OPP) say they have charged over 100 drivers with impaired driving in Eastern Ontario during the same timeframe. Of those drivers, 97 were impaired by alcohol—while eight additional drivers were impaired by drugs.
Enforcement is Key
The OPP says they took 539 impaired drivers off the road over the holiday season—and issued an additional 384 "warn range" suspension. Last year, OPP charged 587 drivers—and issued 366 suspensions—during the same period. This year marks the first time OPP made more than 10,000 vehicle stops as part of the holiday enforcement program.
We Can Help
If you or a loved one has been injured in a car accident through no fault of your own, call Cariati Law at 905-629-8040 for help. When you call, you will speak with an experienced Toronto Car Accident Lawyer absolutely FREE. We will investigate your case, handle all the paperwork, and manage your entire claim—so you can focus on your recovery.
At Cariati Law our top Car Accident Lawyers will investigate every detail of your case for free. All cases are handled on a contingency fee basis, which means you pay us nothing up front. In fact, we only get paid after you do—and if there is no recovery, there is no lawyers fee.
Contact one of our Toronto Car Accident Lawyers at 905-629-8040 for help today.
Cariati Law – Passion Behind Every Case