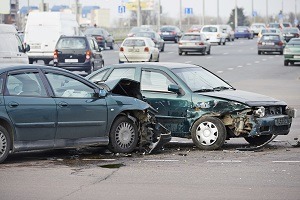 Police are investigating a fatal two-car accident that occurred in the early morning of Tuesday, April 21st. While much of the investigation is still ongoing, what is clear at this point is that this accident lead to the tragic death of a 15-year-old Brampton, ON resident.
Police that responded to the scene of the accident reported that the girl was found unconscious in one of the impacted cars before being transported to a local hospital with life-threatening injuries. She later succumbed to those injuries while receiving treatment. The thoughts and prayers of the lawyers and staff of Cariati Law are with her family and friends today.
The accident took place at approximately 1am near the intersection of Torbram Road and Queen Street West in Brampton. Police have yet to release several important details about the crash as the investigation is still being conducted. However, we do know that two minivans collided this morning when one driver was in the middle of the Torbram Road and Queen Street intersection. Based on the reports, it appears that the car carrying the fatally injured teen was struck on the passenger side near the rear of the vehicle.
Two other motorists were also taken to the hospital as a precaution for minor injuries, but were later released.
Peel Regional Police believe that one of the drivers may have caused the accident by running a red light. Police are asking any witnesses or anyone with information about this tragic incident to come forward and contact them immediately.
Accidents such as these serve as a terrible reminder that the rules of road safety must be obeyed at all times, and that small mistakes can easily transform into deadly collisions in the blink of an eye.
What makes these types of accidents even more difficult to reconcile is the fact that recent studies have shown that a majority of Ontario's fatal traffic accidents can be prevented by following the most basic rules of the road. According to a 2015 study conducted by the Ontario Provincial Police, a vast majority of road traffic accidents that lead to fatal injuries in Ontario are preventable.
The study recognizes a "Big-Four," or four main causes of traffic fatalities. These causes are:
Inattentiveness – not keeping your eyes on the road, texting while driving
Speeding – diving over the posted speed limit
Not wearing a seatbelt or motorcycle helmet
Impaired driving – driving while intoxicated or on prescription or over-the-counter drugs
While distracted driving is slowly creeping towards the top of this list of leading causes of fatal accidents, the study, which examined data collected between 2005 and 2015, indicates that these four mistakes remain the root causes of a majority of deadly collisions.
If there is any good news to take away from this data, it is that fatal injuries across Ontario have steadily declined in the last decade. The total number of fatalities attributed to all "Big Four" factors has declined every year as awareness campaigns constantly urge drivers to buckle up, obey the speed limit, respect other drivers on the road, and never ever drive while drunk or intoxicated.
By continuing these awareness campaigns and constantly stressing the importance of good driving habits in the younger generation of motorists, we can help make these numbers decline even more over the next decade. At Cariati Law, Toronto, Ontario Personal Injury and Auto Accident law firm, we have represented far too many victims and families in tragic auto accident cases such as this one.
No amount of awareness or legal advice can undo the damage of a serious auto accident. However, by preaching good habits, awareness and respect for other drivers, we can all do our part to reduce the number of serious traffic accidents on Ontario's roads and highways.
If you or a loved one has been injured by a negligent, reckless or intoxicated driver, you will need an experienced legal team by your side. Call Cariati Law today at 905-629-8040 to speak with an experienced and compassionate lawyer for FREE. When you call, you will speak with an experienced representative that will help you understand the details of your claim.
When you choose Cariati Law to represent you in your Toronto Car Accident case, we will do everything in our power to advocate for your rights as a victim and secure the maximum compensation for your serious injuries.
When injured, make one call to Cariati Law.
Cariati Law – Passion Behind Every Case