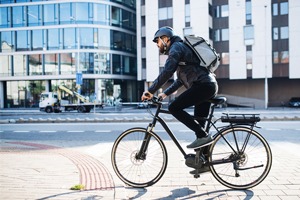 In an effort to make the roadways safer for pedestrians and cyclists, York Region is launching a pilot program that will make changes to major intersections in the area.
Alarming Statistics
According to the Canadian Automobile Association, about 7,500 cyclists are seriously injured every year in Canada.
And, 64% of cyclist deaths from traffic crashes occurred on city roads.
What Can Be Done to Help
The safety improvements, which will be implemented over the course of the summer, will include no turning right on red light signage, advance left-turning signals and giving pedestrian signaling systems a seven-second head start.
These changes will hope to mitigate some of these tragedies in the future and provide a safer environment for both pedestrians and cyclists in the area.
These safety features will be tested for one year to see if they make a difference before they become permanent, the region said.
If you or a loved one has been seriously injured in any type of bicycle accident, call Cariati Law at 905-629-8040 for help. When you call, you will speak with an experienced Toronto Bicycle Accident Lawyer absolutely FREE. We will investigate your accident, handle all the paperwork, and manage your entire claim—so you can focus on your recovery.
At Cariati Law, our top bicycle accident lawyers will investigate every detail of your accident for free. All cases are handled on a contingency fee basis—which means you pay us nothing upfront. In fact, we only get paid after you do. If there is no recovery, there is no lawyers fee.
Contact one of our Toronto Bicycle Accident Lawyers at 905-629-8040 for help today.
Cariati Law – Passion Behind Every Case