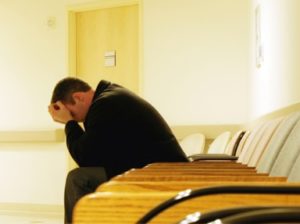 What Is a Wrongful Death Claim?
A wrongful death claim involves a death occurring due to the legal fault or negligence of another person or group. Wrongful death cases include all types of fatal accidents including car accidents, slip and fall accidents, as well as complex product liability and medical malpractice claims. Companies, government agencies, and individuals can all be held accountable for causing someone's death due to negligence, or consciously acting with intent to harm.

If someone is killed in a car accident, is his/her family entitled to compensation?
Each province in Canada has unique laws governing claims for compensation due to wrongful death.
Typically, If the death was caused by someone else's negligence, his/her family is absolutely entitled to be compensated and awarded damages. Just like all personal injury claims, in wrongful death claims it must be proven that someone else is at fault for the death. If the driver of the other vehicle caused the accident, damages can be sought in court. Even if the person who died was partially at fault, damages may still be awarded. A skilled personal injury lawyer will be able to advise you on the best course of action.
Who can be compensated in a wrongful death case?
Written law states who can recover damages in wrongful death claims. Most often spouses, children, and parents are entitled to compensation in a wrongful death case.
How are damages determined?
There are several elements that are taken into consideration when calculating damages in a wrongful death case. The most important factor is usually the financial loss to the survivors. This is followed closely by the extent of emotional damages the survivors are forced to endure. Currently, every province in Canada has legislation that allows family members to recover some measure of compensation for the loss of care, guidance and companionship of a deceased family member. Each province has its own unique law with specific rules governing which family members are entitled to make a claim, how the claims are to be assessed, and the amount of damages that can be recovered.
A jury will determine the amount of damages that are appropriate if settlement is not reached before trial.
How long does someone have to file a wrongful death claim?
Providences have different statutes of limitation that dictate how long you can wait to file a wrongful death lawsuit, and these limitations often vary depending on the specifics of the case. If you think that your loved one's death was caused by another's negligence or carelessness, or as an intentional act, it is very important you contact a skilled Canadian personal injury lawyer as soon as you can. A personal injury lawyer will be able to get to the facts and guide you through the process of seeking damages during this difficult and trying time.

If you have been Injured:
The experienced lawyers at Cariati Law are here to help. If you or a loved one have been injured in any type of accident, call Cariati Law for a free, no obligation, confidential consultation at 289 807 5165. There is never a fee for ours services unless we win for you. Our lawyers are committed to protecting your rights. When injured, make one call to Cariati Law.
 Cariati Law, Passion Behind Every Case.