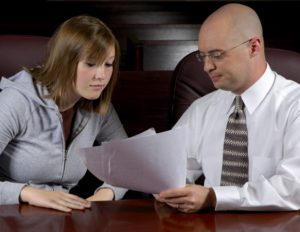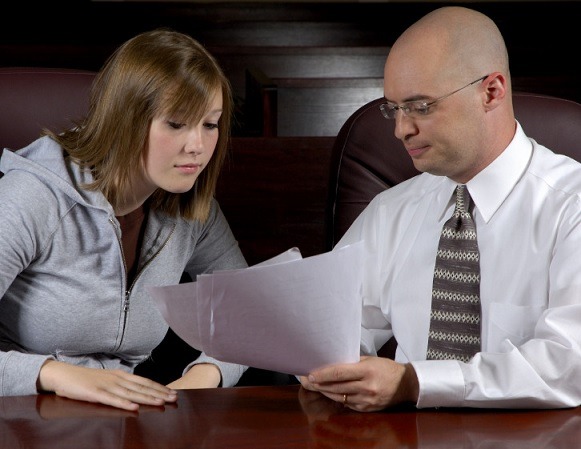 When personal injury occurs it is important to seek help from a personal injury lawyer.  Often times this is the only way to be awarded the full compensation you deserve to make up for any lost wages, medical bills, and pain and suffering caused by a wrongful injury. Personal injury lawyers specialize in fighting for client's rights; making sure injured parties are not taken advantage of.
Insurance agencies are a profit driven business like any other. Often times they will not pay out full or reasonable benefits in a personal injury claim and sometimes will even attempt to shift blame onto the victim. Personal injury lawyers negotiate for clients and protect them from the complicated process of seeking monetary compensation. An qualified lawyer will deal with insurance agency demands and all of the red tape on your behalf. Never under any circumstances speak to the insurance company yourself without the aid of a lawyer. Insurance companies may try to take what you say out of context and use it against you in court.
The nice thing about hiring a personal injury lawyer is that you don't have to worry about paying for any lawyer fees out of pocket. With free no obligation consultations, injured parties can always get no-cost legal advice and counsel. A lawyer will guide you through the process of seeking damages and advise you of the best course of action. Personal injury lawyers are only paid on a contingency basis; meaning if they don't win your case and get you compensation, they don't get paid themselves. There is never any risk in speaking to a lawyer. Clients don't pay out-of-pocket costs in personal injury cases. On the other hand, not hiring a personal injury lawyer can lead to severe out of pocket costs, considerable time lost, and potentially never getting the compensation you deserve for your injury.
The long legal process in an accident claim can often be extremely complicated; complex rules, filing deadlines, and lengthy regulations are common. Personal Injury lawyers are experienced in negotiating with the insurance companies and their agents and will do everything in their power to make sure the entire process runs as smoothly as possible. Additionally, an experienced personal injury lawyer has your best interest at heart, remember they don't get paid unless you do. They will work to win you the largest amount possible to cover all of your losses so you can get back to your life.
The experienced lawyers at Cariati Law are here to help. If you or a loved one have been injured in any type of accident, call Cariati Law for a free, no obligation, confidential consultation at 289 807 5165. There is never a fee for ours services unless we win for you. Our lawyers are committed to protecting your rights. When injured, make one call to Cariati Law.
Cariati Law, Passion Behind Every Case.