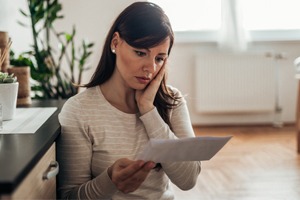 Filing an LTD claim involves the completion of numerous forms for you, your employer, and your doctor; a process that is not simple. Since it is not easy to understand how to complete the paperwork and it takes a longer amount of time to do so, some people fail to complete the process.
After submission, there is a good possibility that your LTD insurer will require you to sign some releases in an effort to collect your medical history. You may be directed to an EAP program, a rehabilitation counselor, or even an Insurance Medical Consultant, who often provides his or her opinion without ever meeting you.
All told, it's not difficult to imagine that many claims are denied. The best thing that you could do is have a lawyer on your side. Below are certain things that you should do to better your chances of approval.
1. Find an experienced LTD Lawyer
It's important to remember that even if this is your first time dealing with a disability claim, the same cannot be said for your LTD insurer. When you are fighting against one of the big wig LTD insurance companies, you need a knowledgeable and experienced Long Term Disability Lawyer to help you.
2. Appeal Your Decision or Start a Court Action
Just because your claim is denied, that doesn't have to mean that the fight is over. You do have other options, and an experienced lawyer can help you with those options.
3. Do NOT speak with the adjuster
Even if you are tempted, you should not write or call your adjuster about their decision to deny your LTD claim. These conversations, which can be captured via handwritten notes or recordings, can come back to bite you later on, defeating your claim. Additionally, when emotions are running high, we tend to say things that could be harmful to your case. With such a clear difference in power dynamics, having the right Personal Injury lawyer to protect your rights can make all the difference.
Cariati Law Can Help
If you or a loved one has been denied long-term disability benefits, you may not even know where to start. That's why it is so important to consult with an experienced and knowledgeable Ontario Disability lawyer. At Cariati Law, our experienced Disability lawyers will handle your entire case. Contact one of our Toronto Disability Lawyers at 905-629-8040 today!