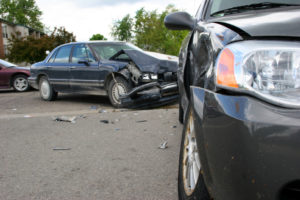 Drivers never expect to be in car accidents yet they happen several times a day, especially during the winter when severe weather is common. It is important to always be prepared before an accident occurs to make sure you are in good standing if you are injured and need to seek compensation for losses.
Take Notes:
After a car crash it is vital that you record all specific details about your accident. Keep a pen and paper in your car so you can write down the accident specifics, such as the location where the accident took place, the license plate number(s) of any other vehicle(s) involved, the time and date, and a general description of what happened. You can never take too many notes; they will be valuable if you find yourself in court seeking damages. It is also a good idea to keep a disposable camera in your car to snap pictures of the accident as well; a cell phone camera will also work for this purpose.
Call the Police:
Always call the police and report the accident right away. Make sure to give the police a full account of the accident for the police report. Record the officer's name in your accident notes. Make sure to stay on the scene until the officer says it's ok to leave.
If you are able, document the other driver's name, address, license number, and insurance information. Do this as quickly as possible because many times drivers who are at fault or under-insured will attempt to flee. Typically a police officer on scene will help facilitate this for you. If the other driver is unwilling to offer up this information, never start a fight; just remain on the scene, stay calm and wait for the police to arrive.
Keep Quiet:
Try not to discuss the accident with any other drivers, bystanders, or witnesses. Sometimes in the confusion of the moment you might say something that may be taken out of context and used against you in court. Try to remain as tight-lipped as you can (of course always still answer all police questions to the best of your ability).
Get Qualified Help:
It is a good idea to call a skilled personal injury lawyer first, even before you call your insurance company. The lawyer will notify your insurance company and report the accident for you. Your personal injury lawyer will also be knowledgeable about the time limits for filing a claim, local laws, etc. An experienced injury lawyer will review the often-confusing fine print in your insurance policy to understand exactly what your policy entails.
Always call a personal injury lawyer if you are injured or have suffered extensive damages. It is an accepted fact that an experienced personal injury lawyer will be able to collect a much better settlement for your accident claim than if you tried to settle with your insurance company by yourself.
Even if you don't suffer any immediate medical issues, you may still be injured and not know it. A personal injury lawyer will advise you if you should seek damages for your injuries, and will skillfully guide you through the legal process. Remember, consultations with injury lawyers are always free, confidential, and without obligation, so if you are unsure if you have a case it never hurts to speak to a lawyer.
The experienced lawyers at Cariati Law are here to help. If you or a loved one has been a injured in a car crash or any type of accident call Cariati Law for a free, no obligation, confidential consultation at 289 807 5165. There is never a fee for ours services unless we win for you. Our lawyers are committed to protecting your rights. When injured, make one call to Cariati Law.
Cariati Law, Passion Behind Every Case.