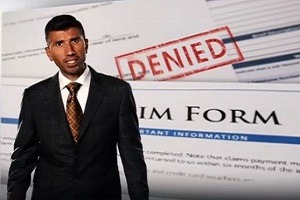 Cariati Law has released a new TV commercial about life insurance claims. The commercial highlights how the experienced Toronto lawyers at Cariati Law will fight hard to help you receive the life insurance you deserve, as a beneficiary, if your claim has been denied.
Dealing with a claim for life insurance can be complex. Many insurance companies will deny your claim, sometimes for the smallest reason. That is why it makes sense to have an experienced lawyer handle your Life Insurance Claim. With strict time limits and legal hurdles to overcome, it is important that you act fast.
If you are a beneficiary of a Life Insurance policy that has been denied, take action right away and call Cariati Law at 905-629-8040 for a FREE, confidential consultation.
When you call, one of our experienced Toronto, Hamilton and Mississauga Lawyers will examine every detail of your situation at no cost to you. At Cariati Law, we will answer any questions you have and fight hard to defend your rights as a beneficiary of a Life Insurance policy.
To view our commercials and learn how Cariati Law may be able to help, be sure to subscribe to the Cariati Law YouTube channel for all of our latest videos. Keep up with Cariati Law on our blog and our Facebook page for all of our latest safety tips, updates and more!
Cariati Law – Passion Behind Every Case