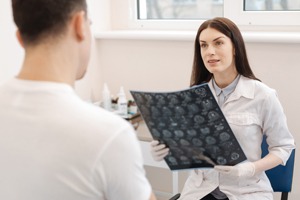 According to healthcare workers and emergency first responders, Victoria Day weekend—widely considered the first opportunity for Ontario residents to go outside and enjoy warmer weather—marks the beginning of what they call "trauma season." The London Health Science Centre considers trauma season to run from May through September, when the number of people out in cars or on bicycles increases sharply. You can read the complete article here.
Putting Aside Assumptions
While most people would consider the icy conditions of winter to be the high-volume time for local trauma units, the statistics—recorded in a trauma registry that reports injuries from trauma centres across Canada—have proven otherwise. These centres report the trend is the same. Last year, the London Health Science Centre trauma unit reported 350 severe injuries during the summer months—and thousands of other injuries from car, motorcycle, or bicycle accidents.
We're Here to Help
If you or a loved one has suffered a traumatic brain or spinal-cord injury in any type of accident, call Cariati Law at 905-629-8040 for help. When you call, you will speak with an experienced Toronto Traumatic Injury lawyer absolutely FREE. We will investigate your case, handle all the paperwork, and manage your entire claim—so you can focus on your recovery.
At Cariati Law our top traumatic injury lawyers will investigate every detail of your case for free. All cases are handled on a contingency fee basis, which means you pay us nothing up front. In fact, we only get paid after you do, and if there is no recovery, there is no lawyers fee.
Contact one of our Toronto serious injury lawyers at 905-629-8040 for help today.
Cariati Law – Passion Behind Every Case