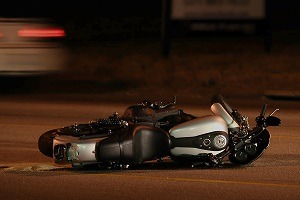 At Cariati Law, we take the safety of motorcyclists in Ontario extremely seriously. The Motorcycle and Car Accident lawyers at Cariati Law have seen far too many motorcyclists seriously injured or killed in accidents because other drivers were not paying attention.
One of the best ways to protect motorcyclists is to remind drivers of passenger vehicles to take special precautions when driving near motorcyclists. We all have a responsibility to share the road, and inattention by other drivers is a leading cause of death and injury for motorcyclists.
A tragic reminder of this fact came on Monday, August 3rd, when two Ontario motorcyclists, ages 59 and 61, were fatally injured after being struck by a car. Ontario Police are reporting that the driver of the Toyota that hit the couple was attempting to pass a tractor trailer when they pulled out in front of their motorcycle. Unfortunately, the driver did not see the motorcycle until it was too late, and both riders were fatally injured at the scene of the accident.
All Ontario motorists have a right to enjoy our roads and highways safely, and this means that all drivers must be aware and attentive of the vehicles around them. Here are some important statistics to keep in mind about motorcycle accidents, courtesy of the Ontario Provincial Police:
It is commonly believed that nearly all motorcycle accidents are caused by reckless or dangerous behavior on the part of the motorcyclist. In fact, between 2008 and 2014 in Ontario, 50 of the 175 victims of fatal motorcycle accidents were following the rules of the road when the accident took place.
The age group that faces the highest risk of being seriously or fatally injured in motorcycle accidents are not young and inexperienced, as is commonly believed, but rather middle-aged riders. Riders between the ages of 45 and 64 comprised 87 of 175 fatally injured motorcyclists in Ontario from 2008-2014.
Male riders are far more likely than female riders to be involved in a fatal accident. Between 2008 and 2014, 156 out of 175 fatally injured motorcyclists were men.
Motorcyclists face a much higher risk of being involved in a crash than any other type of vehicle. By some estimates, motorcycles are nearly 15 times more likely to be involved in an accident. In addition, riders face a much higher risk of injury and death than motorists in passenger vehicles. For this reason, we all share a responsibility to make sure our roads and highways are safe for motorcycle riders. Summer is the height of motorcycle season, so make sure you are especially attentive when driving this month.
If you or a loved one has been injured in a motorcycle accident that was not your fault, you will need an experienced Toronto, Ontario Motorcycle Accident lawyer you can trust by your side. At Cariati Law, we have represented riders from across Ontario and helped them obtain the justice and results they deserve for their serious injuries.
Call Cariati Law today at 905-629-8040 to receive a FREE, confidential and no-obligation consultation with one of our experienced Toronto Car and Motorcycle Accident lawyers. When you call, you will see how Cariati Law's passion and commitment to our clients ensures that your case will be handled with the utmost dedication, compassion and respect.
Cariati Law – Passion Behind Every Case