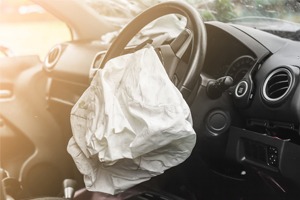 Two Hamilton men are facing drunk-driving charges after a car accident in Burlington. The driver and his passenger are accused of switching seats and fleeing the scene after the accident.
Drinking and driving is one of the leading causes of death on roads in Canada. In a 2016 study conducted by the CDC, Canada ranked #1 among 19 other countries for the highest percentage of deaths linked to alcohol-impaired driving.
The crash happened around 3:00 p.m. on Sunday, January 28, when a 23-year-old was driving his Honda Prelude, with a 26-year-old friend in the passenger seat, Hamilton Regional police say.
The driver of the vehicle failed to yield to a passing SUV on the road, resulting in a car accident.
Right after the car accident, the passenger and driver allegedly switched seats, then the new driver reversed and nearly hit pedestrians standing behind the car, police said. The two then parked the car and walked away.
Police arrested both suspects a short distance away. They were taken to hospital for treatment of minor injuries caused by the car accident.
A 55-year-old woman who was driving the Ford SUV also went to the hospital for treatment of minor injuries resulting from the car accident.
To read the full story, click here.
This accident reminds us of the true dangers of drunk driving. The outcome of this accident could have been more major and could have even resulted in deaths.
Here are some important signs that could help you detect a drunk driver on the road:
A vehicle making wide turns
Swerving, drifting or straddling the center line while driving
Driving on the wrong side of the road
Almost hitting another vehicle or object
Erratically braking
Abrupt or illegal turns
Driving without headlights on after dark
At Cariati Law, we deeply care about your safety.
If you or a loved one is seriously injured in any type of motor vehicle accident, call Cariati Law at 289-807-5165 for help. When you call, you will speak with an experienced Toronto Car Accident lawyer absolutely FREE. We will investigate your accident, handle all of the paperwork, manage your entire claim so you can focus on your recovery.
At Cariati Law, our top car accident lawyers will investigate every detail of your car accident for free. All cases are handled on a contingency fee basis, which means you pay us nothing up front. In fact, we only get paid after you do, and if there is no recovery, there is no lawyers fee.
Cariati Law – Passion Behind Every Case