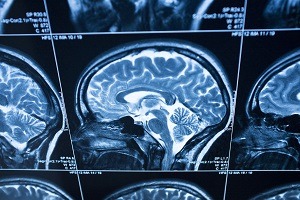 Any type of blunt force to the head can cause a traumatic brain injury or concussion. According to the Brain Injury Society of Toronto (BIST), car accidents are one of the leading causes of traumatic brain injuries in Canada, accounting for over half of all acquired brain injuries.
Headaches, dizziness, concussion, loss of consciousness, forgetfulness, depression and nausea are some of the symptoms of traumatic brain injury.
Hitting your head on a headrest, steering wheel, window or windshield can all cause a traumatic brain injury or concussion. Even if a car accident victim does not hit their head, they could potentially have a traumatic brain injury or concussion, from the movement their head made at the time of impact.
Unlike other injuries from car accidents, an injured person may not always notice the signs of a traumatic brain injury for several days or even weeks. Even if one has a normal MRI or CT scan they could still have a traumatic brain injury or concussion. Doctors diagnose traumatic brain injuries by evaluating the symptoms a patient are experiencing.
The effects of a traumatic brain injury can be permanent or long-term. The treatment for traumatic brain injuries may include medications, speech therapy, occupational therapy, psychological therapy and in severe cases, surgery.
If you believe you or a loved one are suffering from a traumatic brain injury caused by an accident below are some helpful tips on what to do:
Seek Medical Treatment:  A doctor may order MRIs and CT scans to determine if there are skull fractures, bruising or swelling around the brain. A doctor will also review your symptoms to determine whether a traumatic brain injury or concussion is likely.
Document Symptoms: Keep track of your symptoms from your head injury so that you can tell your doctor about headaches, memory problems, emotional problems, nausea, difficulty speaking, dizziness or any other symptoms you are experiencing.
If you or a loved one is injured in any type of accident and suffer a head injury or traumatic brain injury, call Cariati Law at 905-629-8040. When you call, you will speak with an experienced Toronto, Mississauga and Hamilton, Ontario Accident lawyer for FREE. We will investigate every detail of your accident claim and fight to protect your rights to the full and fair compensation, and medical services you deserve.
At Cariati Law, you will never pay a lawyer's fee up front, and you owe us nothing unless we recover for you. At Cariati Law, we don't get paid until you do.
Cariati Law – Passion Behind Every Case