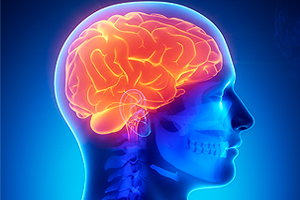 A traumatic brain injury (TBI) is an acquired injury occurring when a sudden trauma causes damage to the brain. TBI can be the outcome when the head suddenly and violently hits an object, or when an object pierces the scull and enters the brain.
The leading cause of traumatic brain injuries are falls; however, they can be caused by a variety of factors, including car accidents, sports injuries, defective products and medical malpractice.
A recent study published in PLOS ONE cites teenagers who have had a concussion or other traumatic brain injury report higher rates of harmful behaviors, such as contemplating suicide and binge drinking, compared to their uninjured peers.
CTV News reports the study, claiming one in five teens surveyed said they had sustained a brain injury in their lifetime, with males reporting slightly more head traumas than females. Team sports were listed as the primary reason behind the injury, followed by falls and bicycle accidents.
Research found that girls who had suffered a brain trauma were more likely than boys to report smoking cigarettes, being bullied, contemplating suicide or experiencing greater psychological distress.
To read more about the CTV News report and study findings, click here.
The experienced traumatic brain injury lawyers at Cariati Law have represented too many people affected by TBI's at no fault of their own.
Symptoms of TBI can be mild, moderate or severe, depending on the extent of the damage to the brain.
Symptoms of a Traumatic Brain Injury can include but are not limited to the following:
–          Headache
–          Confusion
–          Dizziness
–          Blurred vision
–          Ringing in ears
–          Bad taste in mouth
–          Fatigue
–          Memory loss
–          Nausea
–          Convulsions
–          Slurred speech
–          Loss of coordination
–          Confusion
Little can be done to reverse the initial brain damage caused by a trauma. Medical personnel will try to stabilize TBI victims and focus on preventing further injury, however, some TBI victims will need surgery to repair ruptured blood vessels or bruised brain tissue. Often times this will leave patients and their families ill-equipped to cope with the medical, financial and legal issues stemming from such serious injuries.
The dedicated traumatic brain injury lawyers at Cariati Law work closely with victims in Toronto to assist them in getting a proper diagnosis and pursue the full amount of compensation for their financial needs.
Have you or a family member suffered a traumatic brain injury in Toronto Canada? TBI victims and their families may be entitled to pursue a claim to recover out-of-pocket medical expenses, loss of earnings, pain and suffering, punitive damages and long-term care.
If you or a loved one has suffered a traumatic brain injury, call Cariati Law Personal Injury lawyers so that we can represent you in your time of need. We'll answer all of your questions and never charge anything up front. We only get paid, when you do.
If we take your case, we will investigate your situation at no cost to you. We will investigate what happened, and if someone was at fault, we will take the necessary measures to seek compensation for you and your family
Call Cariati Law, Toronto personal injury lawyers for a FREE, no obligation, and confidential consultation at 905-629-8040.
Cariati Law, Toronto Injury & Disability lawyers announce our No Fee Promise- meaning you owe us nothing unless we win your case. When injured, make one call to Cariati Law.
Cariati Law, passion behind every case.