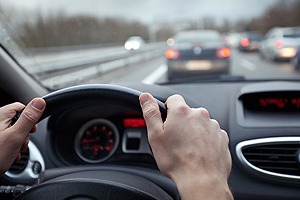 Canadian Association of Chiefs of Police, and police services from across Canada and Transport Canada took matters into their own hands this Thanksgiving by launching the national safety enforcement initiative titled "Operation Impact" in Toronto.
This safety initiative ran from Friday, 10/7 to Monday, 10/10 in efforts to raise traffic safety awareness and minimize the number of accidents during the holiday weekend.
Police were actively on the lookout for motorists driving distracted, intoxicated, carelessly or without a seat-belt. These four factors are the leading causes to motor vehicle accidents on Toronto roadways, causing thousands of preventable fatalities each year.
To read more about this national safety initiative, click here.
The staff and lawyers at Cariati Law remind you to always be safe while behind the wheel, whether it's a holiday weekend or not. It is your responsibility as a motorist to drive attentively and responsibly. Please follow these tips to keep yourself and others as safe as possible while behind the wheel:
Never drive intoxicated. Call an Uber, Lyft, taxi service or designate a sober driver.
Never drive distracted. Place all focus on the road. If necessary, have a friend navigate the way.
Don't Text & Drive. Turn your cell phone off while driving, or put it away until you have reached your destination. If you are using Google Maps or Waze, enter your destination before you start driving, and use a mount system so that you do not have to hold your mobile device when driving.
Obey all road signs. Always follow the speed limits and yield when necessary.
Wear Your Seatbelt. Please where your seatbelt at all times. This simple item will help to keep you and your passengers safe, if you are ever in an accident.
Keep A Spare Tire in the Trunk. You never know when you will have a flat tire, so be prepared and always have a new, fully inflated spare tire in your vehicle and make sure that your vehicle is completely safe and off the road when changing your tire.
At Cariati Law, our Toronto Car Accident lawyers want to help bring awareness and attention to important driving safety issues.
If you or a loved one are ever injured in an accident caused by an intoxicated, distracted or careless driver, call Cariati Law at 905-629-8040.
When you call, you will speak with an experienced Toronto Car Accident lawyer absolutely FREE. We will investigate every detail of your situation and fight to ensure that your rights are protected.
At Cariati Law, you will never pay a lawyer's fee up front. In fact, you owe us nothing unless we recover for you. Cariati Law helps injured people throughout Toronto, Mississauga, and Hamilton and Ontario.
At Cariati Law, we don't get paid until you do.
Cariati Law – Passion Behind Every Case