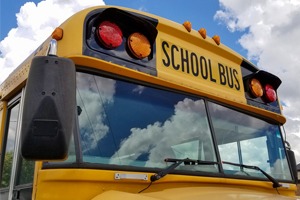 Toronto police and city officials are launching a program to try and keep kids safer when heading to and from school.
The "Slow Down Toronto" campaign runs from March 19 through April 1. The goal of this initiative is to target offences that can lead to pedestrian accidents resulting in death or serious injury. Police will be coming down strong on speeding, distracted driving, and aggressive driving. The campaign will especially focus on school zones.
The latest pedestrian safety initiative is part of Toronto's plan to reduce pedestrian injuries and fatalities.
Other safety features that will be implemented around Toronto include:
new school zone safety signs with flashing beacons
school zone pavement stencils
"watch your speed" driver feedback signs
So far in 2018, there have been 14 pedestrian deaths on Toronto city streets
At Cariati Law, we deeply care about your safety.
If you or a loved one is seriously injured in any type of motor vehicle accident or pedestrian accident, call Cariati Law at 905-629-8040 for help. When you call, you will speak with an experienced Toronto Car Accident lawyer absolutely FREE. We will investigate your accident, handle all of the paperwork, manage your entire claim so you can focus on your recovery.
At Cariati Law, our top car accident lawyers will investigate every detail of your accident for free. All cases are handled on a contingency fee basis, which means you pay us nothing up front. In fact, we only get paid after you do, and if there is no recovery, there is no lawyer's fee.
Contact one of our Mississauga serious injury lawyers for help today.
Cariati Law – Passion Behind Every Case