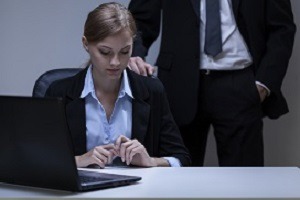 Did you know that in Canada 1 in 4 women and 1 in 10 men have experienced sexual harassment at work? These statistics are alarming. Recently, the Toronto Government began looking into new ways to put an end to the issue of workplace sexual harassment.
This is a growing problem that can affect everyone. Up until now the government has done little to help the victims and hold the offenders accountable.
The action taken by the government is in light of sexual harassment allegations made against a CBC radio personality.  This scandal has brought to light this growing issue, and is causing the government to crack down against offenders.
As the government begins to look into new ways to deal with sexual harassment cases, they encourage anyone who has experienced inappropriate behavior in the workplace to report the event to local law enforcement or contact an experienced lawyer for help.
Here are some tips to prepare you, for if the unthinkable happens and you are faced with sexual harassment at work:
-Say "No" clearly
-Write down what happened
-Report the issue to a superior
-Keep copious notes on every incident, date, time, what happened
-Keep a record of all events, and create a paper trail
If you or a loved one is the victim of sexual harassment, wrongful termination, gender bias, or age bias know that you are not alone. The lawyers at Cariati Law are dedicated to helping anyone who has been unjustly treated at work and has loss of income, severe emotional distress and more.
If we take your case, we will investigate your situation at no cost to you. We will investigate what happened, and we will take the necessary steps to seek compensation for you and your family
Call Cariati Law, Toronto personal injury lawyers for a FREE, no obligation, and confidential consultation at 905-629-8040.
Cariati Law, Toronto Injury & Disability lawyers announce our No Fee Promise – meaning you owe us nothing unless we win your case.
When injured, make one call to Cariati Law.