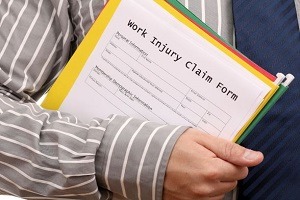 A tragic example of workplace negligence was recently resolved in a court of law over the weekend, when the Ontario Ministry of Labour levied a heavy fine against a Toronto company that failed to provide proper safety and protection for one of their employees. In this decision, the Marmora Freezing Company was ordered to pay a $1500,000 fine as punishment for an incident that left one of the company's employees fatally injured.
Employers have an obligation to provide a safe working environment for all of their employees. When workers are on the job, it is critical that the employer does everything in their power to ensure that everyone follows the proper safety measures at all times.
This is especially true at jobs that require close proximity to heavy machinery and large vehicles. When companies fail to provide safe conditions or working environments for their employees, they must be held accountable for any serious injuries that occur as a result of their negligence.
According to the Ministry of Labour's investigation into this accident, the fatally injured worker was employed by Marmora as a temporary security guard. While working a night shift, the employee walked to an area that was designated for smoking breaks. Tragically, the designated employee smoking area also served as a "travel way" for trucks and other transport vehicles to reach the other side of the building.
Because of this poor planning and negligence on the part of the company, the employee was struck and killed by one of the company's tractor trailers that failed to see him as it backed out of a loading dock.
The Ministry of Labour investigation found that this employee smoking area was improperly illuminated, making it very difficult for vehicles to see if there was anyone standing in their path. Furthermore, despite the fact that this was a commonly used gathering space for employees, the company did not provide any sort of protective barrier that could safeguard pedestrians from passing cars and trucks. These oversights eventually lead to the unnecessary and wrongful death of an employee, and now the company is being held accountable for their actions.
If you have been injured on the job or at your place of employment, you may be entitled to compensation for your injuries and lost wages. Filing a claim for worker's compensation benefits can be a long and confusing process, but at Cariati Law, Toronto Personal Injury law firm, we are here to help.
Call us today at 905-629-8040 to speak with an experienced and compassionate Workplace Accident lawyer for FREE! We will help you understand the details of your case and will work to defend your employee rights. We will help secure the medical and financial support you deserve, and when the time comes, we will ensure your return to work with the proper accommodations.
Call Cariati Law to learn more about how our firm can help you file for workers' compensation benefits following a workplace injury. You will only pay a lawyer's fee if you receive benefits and the Industrial Commission approves the fee. Our lawyers are committed to protecting your rights.
Cariati Law – Passion Behind Every Case