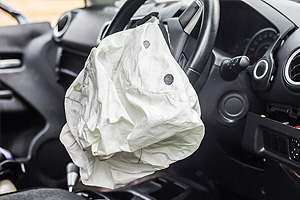 When making an important purchase, such as a mobile device or a vehicle, there are many factors that help in your decision making process. It is important to consider the potential safety risks associated with any product that you purchase.
As consumers, we put our faith in manufacturers to deliver safe products and we trust our government agencies for making companies abide by strict safety and manufacturing guidelines.
But this is not always the case. There are millions of defective products recalled across the U.S every year that put our safety and health at risk.
Below are the top 5 significant recalls of 2016, according to GuruFocus.com:
Samsung Galaxy Note 7: Cellphone manufacturer Samsung issued a recall for this mobile device after several reports of the device catching fire without prior warning. According to the S Consumer Product Safety Commission, the abrupt fire was due to overheating batteries, causing serious burn injuries in the users. In fact, this product has been deemed so dangerous, that they are prohibited on all airline flights.
Volkswagen Vehicles: 11 million Volkswagen vehicles across the globe were recalled due to defective and false emissions control systems. The automaker must pay $14.7 billion in settlements to compensate vehicle owners for damages.
Takata Airbags: Going on its fourth year of various product recalls, Takata airbags were recalled due to concerns of dangerously exploding airbags. These airbags reportedly sent metal shards flying at drivers and passengers in 19 different automakers causing serious injury to drivers.
General Motor Vehicles: In addition to Takata airbags existing in many GM vehicles, this automaker also issued a recall in faulty ignition switches in cars and trucks, which caused the front upper control arms to separate. So basically, when owners of these defective vehicles were driving, if a persons knee hit their keys in the ignition, vehicles could literally turn off, causing serious accidents, and harm to drivers.
IKEA Dressers: Nearly 30 million units of MALM dressers and chests were recalled due to stability issues. In the most severe cases, the dressers tipped over and caused injury and death in children, adults and pets. One tip is, if you do have small children, bolt all furniture to the wall in your child's bedroom.
As consumers, we should feel safe that all products on the market have been properly manuafactured, tested and evaluated for all potential safety risks. But mistakes, and blatant disregard do happen.
If you or a loved one has been injured by an unsafe or defective vehicle or product, you may have a viable claim for compensation. If you or a family member have ben effected by ay of the above recall items, or if you think you may have been harmed by another type of defective product, call Cariati Law for help at 905-629-8040. You will receive a FREE, confidential, no-obligation consultation with one of our experienced Toronto, Ontario Product Liability Lawyers.
When you call Cariati Law, we will help provide the answers you seek. When you trust us with your serious injury, disability insurance case or defective product case, you will never pay a lawyer's fee unless we recovery for you.
Cariati Law – Passion Behind Every Case