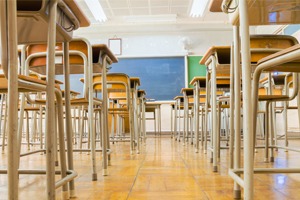 Bullying has been around for decades, but now with the internet cyber bullying has added a whole new meaning to bullying. As more and more students use social media sites like Facebook, Instagram and SnapChat as a main platform of communication, we continue to see a rise in cyber bullying.
Last year alone more than 1.1 million young Canadians were victims of cyber bullying. That's almost one in every five children. There are many ways on which to cyber bully. It is important for all parents to communicate with their children about not bullying, and cyber bullying.
Discuss with your kids:
Do not ever post a mean or negative comment about another student, friend or person ever on any social media pages.
Do not ever post a private picture of another person without their consent.
Do not ever post a picture of another person in a compromising situation.
Do not make fun of someone on social media.
Do not ever post a negative comment on someone else's social media post.
Always be respectful on social media.
If you question whether or not you should post something, then don't.
Krista Mallon, a school resource officer, explains, "Now with social media, the devices and the different ways kids and adults have to use as a means to bully has made it a lot more difficult [to stop] in many respects."
This is why it is so important that parents get involved. Monitor your kids social media pages. Monitor their posts. Stay active and alert when it has to do with your kids.
If a child is a victim of cyber bullying it is important for students to go to their teacher for help. Many students who have been bullied may have a low level of trust in people at school, work and even in their neighborhood. Please work together, create teams, parent groups, anything to help control this vicious and "dangerous" behavior.
There have been too many young student suicides over cyber bullying. It's time to all stand together and make a difference towards positive change.
The new handbook gives teachers advice on how to build trust with their students, recognize bullying, and ways to stop bullying.
To read the full article click here.
Cariati Law – Passion Behind Every Case