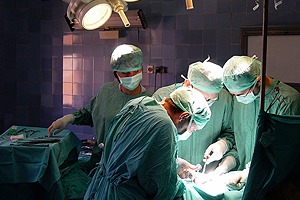 Hernia surgery is extremely common throughout Canada, but many patients are speaking out about horrific pain following this surgery.  There continues to be growing concern regarding the number of medical product recalls on Hernia Mesh.
Surgical mesh, also known as Hernia Mesh is a medical product that is used to provide support to weakened or damaged tissue. The majority of surgical mesh products currently available for use are constructed from synthetic materials or animal tissue.
Hernia mesh is supposed help improve recovery and lower the chance of hernia recurrence, but instead is causing many to experience chronic pain and other serious medical problems.
The past 17 years approximately 12 brands of hernia mesh were either removed or recalled from the Canadian market. Some patients reported infections and perforations linked to the mesh, and an alarming 185 reported serious injury and complications – 3 deaths were reported.
Thousands of patients are experiencing ongoing and unexplained pain and many require a revision surgery to repair the damage the surgical mesh has caused. Multiple patients reached out to CTV News after they aired a story regarding the health problems linked to hernia mesh.
Ivan Richardson stated, "You couldn't even touch me, I would cry, I mean literally cry and I went to the doctor and they kept saying they couldn't find nothing."
Read the full article here.
The most common adverse reactions include:
Severe Pain
Infection
Hernia Recurrence
Adhesion
Bowel Obstruction
Urinary Problems
If you or a loved one has suffered injury after a hernia surgery, defective mesh could be the problem. Call the experienced Toronto, Mississauga and Hamilton, Ontario Product Liability lawyers at Cariati Law for help at 905-629-8040 or fill out a free consultation form online.
At Cariati Law, we will speak with you for free and review every detail of your situation. You will never pay a lawyer's fee up front, and you owe us nothing until we win your case.
Our experienced Ontario hernia mesh lawyers promise to handle your case with dedication and compassion, and will fight hard to secure the maximum recovery for your injuries.
Cariati Law – Passion Behind Every Case