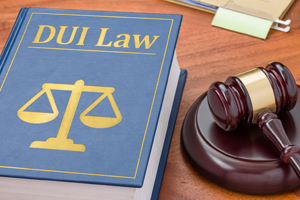 A recent study by the Canadian Automobile Association (CAA) polled 1,000 Ontario drivers over age 19 to find that half of cannabis users indicate they have driven a vehicle under the influence of the drug. A detailed article on the group's findings is available here.
Doing the Math
According to CAA South Central Ontario, extrapolation of the results would suggest over 735,000 Ontario motorists have driven a vehicle after using cannabis within the previous three months—and perhaps 1.9 million have done so in their lifetime.
A Growing Trend
The research notes 200,000 Ontario drivers admit to using both alcohol and cannabis before they drove in the previous three months. With cannabis becoming legal across Canada on October 17th, 57% of survey respondents feel the number of impaired drivers will rise. According to the survey:
69% of all cannabis-impaired drivers are male
39% of the cannabis-impaired are novice drivers
Impaired drivers are most-likely aged 25-34
Testing and Enforcement
On July 1st, 2018; Ontario passed a zero-tolerance policy toward driving under the influence of any drugs or alcohol for holders of G1 and G2 licenses under the graduated license program. Some 52% of drivers taking part in the CAA poll admit they are worse behind the wheel under the influence of cannabis than sober drivers. Other results suggest:
60% support public-education campaigns to encourage safe driving
75% support strong fines and penalties for drug-impaired driving
75% support investments in technology for roadside drug testing
We Can Help
If you or a loved one has been injured in an accident caused by an impaired driver, call Cariati Law at 905-629-8040 for help. When you call, you will speak with an experienced Toronto Impaired Driving Accident Lawyer absolutely FREE. We will investigate your case, handle all the paperwork, and manage your entire claim—so you can focus on your recovery.
At Cariati Law our top Impaired Driving Accident Lawyers will investigate every detail of your case for free. All cases are handled on a contingency fee basis, which means you pay us nothing up front. In fact, we only get paid after you do—and if there is no recovery, there is no lawyers fee.
Contact one of our Toronto Impaired Driving Accident Lawyers at 905-629-8040 for help today.
Cariati Law – Passion Behind Every Case