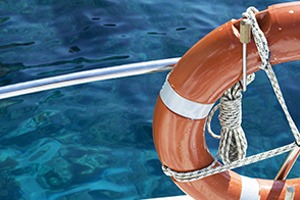 Recently, seventeen people died and seven were injured when a popular tour boat attraction overturned in a fierce storm in the vacation town of Branson, Missouri. A detailed article about the tragedy can be found here.
A Family Mourns
The amphibious duck boat— popular with both tourists and locals—capsized after a strong storm hit Table Rock Lake. The accident is now one of the deadliest accidents in duck boat history. The ages of the seventeen victims ranged from one to 76—among them were nine members of a single family visiting the city on vacation.
A Troubled History
Duck boats—based on the amphibious vehicles used to transport personnel and supplies in World War II—are similar to the Hippo Bus which toured Toronto waterways for over a decade before being discontinued in 2012.
This tragedy is not the only fatal duck boat accident in the U.S. In 2010, a boat in Philadelphia, Pennsylvania sank, killing two. The craft was struck by a barge after stalling on the river. In 1999, 13 people died when a duck boat sank in Hot Springs, Arkansas. After this incident, authorities pushed to regulate how these crafts operate.
A Question of Safety
Authorities stated the boat had life jackets on-board. However, they do not know how many of the passengers actually wore them.  Footage of other boat tours show life jackets on-board but show few of the passengers actually wore them while underway.
Always Take Precautions
Safety advocates have stated 10,511 boaters lost their lives on our Canadian waters between 1991-2010. While the Red Cross states immersion accounted for 95% of boating fatalities between 1991-2008, reports indicate most victims were not wearing life vests at the time.
Let Us Help Make It Right
If you or a loved one has been involved in an accident involving a boat or personal watercraft—and suffered injuries through no fault of your own—call the Experienced Boat Accident Lawyers of Cariati Law right away. Get help today. Call 905-629-8040 for a free case evaluation.
At Cariati Law; our Toronto, Mississauga and Hamilton Boat Accident Lawyers are experienced in handling these types of claims. We'll speak with you for free and fight to get you the compensation that you deserve. We handle all cases on a contingency fee basis—meaning you pay nothing up front. We only get paid after you do. If there is no recovery, there is no lawyers fee.
Cariati Law—Passion Behind Every Case