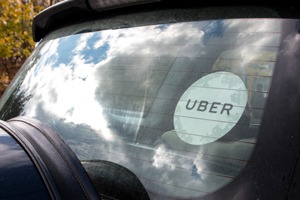 Months after an Arizona woman struck and killed by an autonomous vehicle operated by Uber, the company has resumed testing in the city of Toronto. A detailed article on the company's plans for product testing in the city is available here.
In March 2018, one of Uber's self-driving vehicles struck and killed a pedestrian in the United States. The incident—the first documented case of a pedestrian being killed by an autonomous vehicle—lead to intense scrutiny of the company's safety precautions and technology protocols.
The Accident and Aftermath
On March 18, 2018; Elaine Herzberg of Tempe, Arizona was pushing a bicycle across a four-lane road when she was struck and killed by an Uber vehicle operating in self-drive mode. After the deadly accident, Uber pulled all autonomous vehicles from public streets in North America.
In November, Uber convinced transportation authorities in the U.S. their autonomous fleet could safely return to the road. The company is now resuming tests on Toronto streets with humans behind the wheel to collect map data. They also plan to resume autonomous driving services in Pittsburgh, Pennsylvania and manual driving services in San Francisco, California.
Returning to Toronto Streets
Uber's Advanced Technologies Group (ATG) has indicated researchers will drive city streets and highways in manual mode with Uber staffers behind the wheel at all times. The goal of the testing is to collect and analyze data used to build maps on which autonomous vehicles rely for positioning and orientation. They hope to improve the safety and performance of their autonomous fleet.
We Can Help
If you or a loved one has been injured in a car accident through no fault of your own, call Cariati Law at 905-629-8040 for help. When you call, you will speak with an experienced Toronto Car Accident Lawyer absolutely FREE. We will investigate your case, handle all the paperwork, and manage your entire claim—so you can focus on your recovery.
At Cariati Law our top Car Accident Lawyers will investigate every detail of your case for free. All cases are handled on a contingency fee basis, which means you pay us nothing up front. In fact, we only get paid after you do—and if there is no recovery, there is no lawyers fee.
Contact one of our Toronto Car Accident Lawyers at 905-629-8040 for help today.
Cariati Law – Passion Behind Every Case