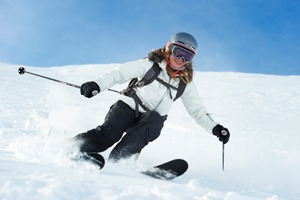 The snowy season is—for those who haven't seen it already—just around the corner. Across Canada, that means people are preparing for another round of winter sports. Millions of skiers and snowboarders are getting ready to take to our slopes. With this in mind, Cariati Law offers a few helpful reminders on how to stay safe this season.
Growing Numbers Equals Growing Risks
Well over four million Canadians participate in snowboarding and downhill skiing—and these numbers are only expected to grow. Unfortunately, injuries can ruin a day on the slopes if the proper safety precautions are not taken.
The Ontario Injury Prevention Resource Centre has issued a detailed report on the nature of injuries suffered by skiers and snowboarders each year. According to their data, the injuries commonly suffered break down as follows:
Upper Extremities: 47%
Lower Extremities: 22%
Head/Face/Neck: 19%
Torso or Trunk: 8%
Other Areas: 4%
Each year, the Canada Safety Council also reports hundreds of head injuries—many resulting in traumatic brain injury or even death. With proper equipment, many of these are preventable.
Safety First
To keep skiers and snowboarders safe, the Council recommends all new participants take ski or snowboard lessons with a certified instructor. This allows beginners to learn the principles and develop a proper technique. Once you take to the slopes, they strongly suggest the following:
| | | |
| --- | --- | --- |
| · Wear a certified ski helmet that allows for proper hearing. | | · Wear sunscreen and goggles to protect both your skin and eyes. |
| · Make sure equipment is properly fitted and well maintained. | | · Windproof, waterproof clothing can guard against hypothermia. |
| · Ensure skis, poles, boots, and other gear are properly sized. | | · Multiple, lightweight clothing layers can adjust to conditions. |
| · Have bindings checked by a professional to ensure they work. | | |
We're Here to Help
If you or a loved one has suffered any kind of Brain or Spinal Cord Injury, call Cariati Law at 905-629-8040 for help. When you call, you will speak with an experienced Toronto Personal Injury lawyer absolutely FREE. We will investigate your accident, handle all the paperwork, and manage your entire claim—so you can focus on your recovery.
At Cariati Law our top accident lawyers will investigate every detail of your accident for free. All cases are handled on a contingency fee basis, which means you pay us nothing up front. In fact, we only get paid after you do, and if there is no recovery, there is no lawyers fee.
Contact one of our Toronto serious injury lawyers at 905-629-8040 for help today.
Cariati Law – Passion Behind Every Case