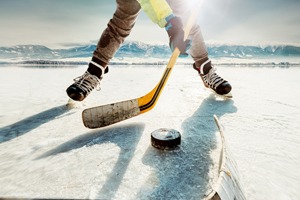 With the return of cold weather comes the return of Canada's national pastime. Hockey season is upon us once again. With this in mind, the staff of Cariati Law wants all players to stay safe this season. That is why we examine the prevalence of concussions within the sport.
Facts and Prevention
According to Hockey Canada, the full-contact nature of the sport leaves hockey players vulnerable to brain injury when direct contact to the head or indirect contact—such as whiplash—causes a jolt to the brain. Physical symptoms include headaches and dizziness. Cognitive or emotional symptoms include memory problems, trouble concentrating, and depression.
Per research compiled by the Canadian Institute for Health Information, emergency departments in Ontario and Alberta reported nearly twice as many brain injuries from hockey in the 2014-2015 season versus cycling, football, rugby, skiing, and snowboarding. Those numbers rose from 2,929 that year to 3,008 in the 2015-2016 season—with the greatest number children aged 10 to 14.
The Neurologic Rehabilitation Institute at Brookhaven Hospital indicates hockey causes 44.3% of all childhood TBI cases in Canada. Ultimately, reducing the risk of concussion will rely on greater understanding of the nature of the injury, improved awareness of the symptoms, and widespread changes in player behaviour.
Fair Play Lowers the Risk
In the 2002-2003 season, Hockey Canada a penalty against checking to the head. In the 1985-1986 season, Hockey Canada prohibited checking from behind. The goal of these penalties—now effective at all levels of play within Hockey Canada—is to reduce the frequency of concussions through widespread awareness and enforcement.
We're Here to Help
If you or a loved one has suffered any kind of Brain or Spinal Cord Injury, call Cariati Law at 905-629-8040 for help. When you call, you will speak with an experienced Toronto Personal Injury lawyer absolutely FREE. We will investigate your accident, handle all the paperwork, and manage your entire claim—so you can focus on your recovery.
At Cariati Law, our top accident lawyers will investigate every detail of your accident for free. All cases are handled on a contingency fee basis, which means you pay us nothing up front. In fact, we only get paid after you do—and if there is no recovery, there is no lawyers fee.
Contact one of our Toronto serious injury lawyers at 905-629-8040 for help today.
Cariati Law – Passion Behind Every Case