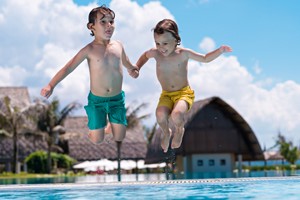 Residents of the Greater Toronto Area are lucky to be surrounded with an abundance of beautiful lakes and rivers, as well as many private and public pools. As we enter the hottest "dog days" of summer, there is no better time to cool off by taking the whole family to enjoy a day on the lake or at the pool.
However, water safety is crucially important, especially at this time of year. Far too many tragic water-related accidents occur every year in Ontario. Many of these accidents may have been prevented if proper water safety precautions had been taken.
A recent report commissioned by the Canadian Red Cross studied water-related fatalities across Canada between 1991 and 2013. The study found a number of disturbing statistics about the number of accidental deaths that occur in pools, lakes, rivers and other bodies of water every year:
On average, 518 Canadians die every year in water-related accidents.
Between 1991 and 2013, Ontario had more water-related fatalities than any other province.
57% of all water-related fatalities in Canada occur during summer months.
Drowning is one of the leading causes of death for children between the ages of 1 and 4. To help protect the safety of yourself, your children, and everyone around you, it is important to follow some basic water safety tips:
Never leave a child unattended in or near water
If you own a backyard pool, post safety signs warning children not to run, dive, or use the pool without parental supervision
Before taking your children to the pool or lake, enroll them in swimming classes and be sure they know how to swim and tread water on their own
For young children, always make sure that they are equipped with floatation devices at all times near or in the water
For parents, enroll yourself in a CPR class before the summer months begin
For more summer water safety tips from the Canadian Red Cross, click here.
Please be safe around the water this summer. At Cariati Law, Ontario Personal Injury law firm, we want everyone to safely enjoy the pool, as well as our province's beautiful lakes and rivers, this summer.
Cariati Law – Passion Behind Every Case